HPM is more than just a project management company. It's a place to develop your career, grow your knowledge and hone your skills. Founded in 1997 by leaders who are key influencers within our industry, our company is built on core values that run as deep as our history.
Our company is as diverse as our services. We have project managers, engineers, preconstruction experts, accountants, marketing and business development specialists, and more at our offices in Birmingham, Dallas/Fort Worth, Huntsville, Mobile, Tuscaloosa, Auburn, and Tampa. Collectively, we manage over $500 million in annual volume in our program management services.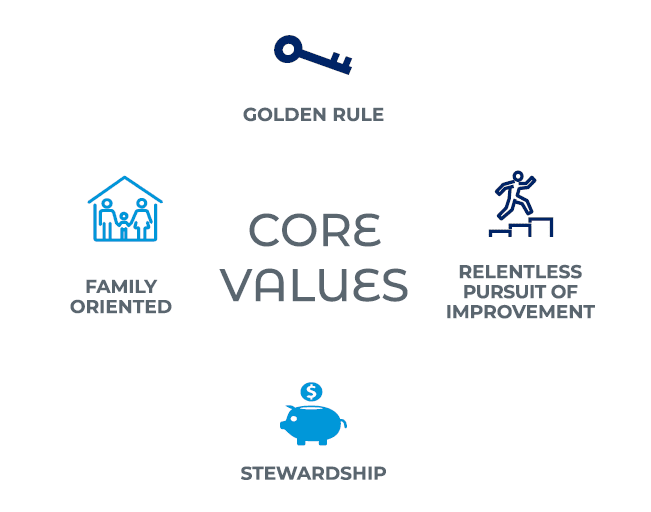 HPM is home to a plethora of talented staff members. Our employees are relationship-driven, problem solvers, and strongly believe in our four core values: the golden rule, family-oriented, relentless pursuit of improvement and stewardship. Grounded by these values, we do the right things the right way and build trust with our clients.
We have a disciplined and determined work ethic. We are constantly improving our company, ourselves, and our community. We believe in stewardship and aspire to add value to each other, our clients, and our projects within our communities and beyond. When HPM employees aren't at work, they are in their communities volunteering their time.

At HPM we're not just managing a building project over and over again. Our employees become embedded in our client sites and become part of their team, too. HPM is all about building relationships and becoming experts in our fields. Many of our clients have been with us from the start because of our long-lasting, deep relationships.

We're proud to be recognized as one of the best program management firms and best places to work in the country. We hire employees from all walks of life with various talents and skills. Our unique co-op and internship program is a great way for college students to gain real life experience and become a part of the team at HPM. Many of our full-time employees were former co-op students or interns who have decided to continue their career with us.
The future is very bright at HPM. Our company is growing throughout the southeast and we look forward to continuing to add new talent to the company. Our future is based on the same things that our history was built on – trustworthy relationships and the commitment to our client's vision coming to life on time, under budget, and beyond expectations.
Ready to discuss your next project?