These services give the owner a clear picture of the project scope that can be supported by the budget and what it will take to achieve success. HPM will identify potential issues while analyzing and preparing for what lies ahead. If your budget is not consistent with the scope of the project, our preconstruction specialists will offer design changes and value engineering ideas to develop an alternative strategy.
Services Included with Preconstruction:
Conceptual Budgeting
Preconstruction Schedule Development
Budgeting at Design Stages
Design Management
Cost Modeling
Construction Schedule Review and Analysis
Constructability Reviews, Value Engineering
Lifecycle Analysis
Systems Analysis (Mechanical, Electrical, Roofing, etc.)
Facilities Conditions Assessments
Project Phasing
Prequalification Management
Bid Packaging Strategy
Change Order Review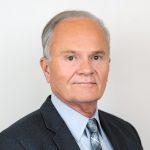 Del Buck, Vice President of Preconstruction, is responsible for overseeing the preconstruction services of all HPM program management assignments. Del has an extensive history of more than 30 years in the AEC industry, including both national and international leadership in preconstruction. His construction experience reaches to Africa, South America, Europe, Nepal, China, South Korea, New Zealand, and the Middle East. As a result of his work experience and attendance at both the American Institute of Estimating and the FMI Leadership Program, Del possesses the expertise to lead HPM in its preconstruction services. Buck's extensive history in preconstruction services includes involvement in multiple real estate sectors. In his preconstruction experience, he has managed an annual project bid volume totaling more than $3 billion for assignments in sectors such as retail, higher education, industrial, multifamily, K-12, medical, and government.
Preconstruction services is a top priority for HPM. Our team is comprised of knowledgeable leaders who have a keen understanding of where to find cost savings and creative workarounds with subcontractors so we can present competitive solutions for owners and developers. In 2019, we expanded our preconstruction team with the hiring of mechanical, electrical, and plumbing engineering (MEP) expertise in-house.