Geographic Information Systems (GIS) were first created to help cartographers and geographers with mapping and surveying methods. In the last 20 years, mapping technologies have become increasingly essential in our everyday lives. Many different industries use these systems to make informed decisions, from analyzing accident locations and improving road safety measures to conserving natural resources by assessing human impact on the environment.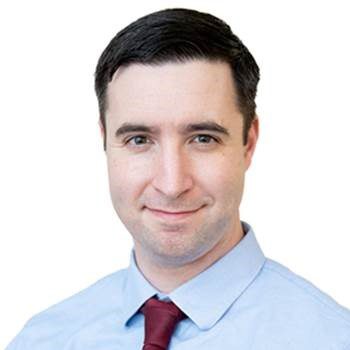 A GIS analyst is a person who studies and breaks down the data. They help design databases, create reports with their findings, support projects that benefit from GIS, and integrate GIS into other technology. HPM recently welcomed GIS Analyst Timothy Kelleher to our Planning Services team. His primary focus is on enhancing HPM's expertise in GIS and incorporating the framework into planning efforts through geographic data analysis, 3D mapping, GPS development, and more. With over a decade of industry experience, Kelleher previously served as a GIS professional for JP Energy, Pinnacle Propane, American Midstream, The World Bank, and SpaceX.
"With so much information at our fingertips, it's more important than ever to know how to manage big data to uncover useful insights," said Kelleher. "The goal is to derive information from data. GIS and data science will turn information into insight."
Kelleher has been with HPM for a few short months but has already begun integrating cutting-edge GIS strategy into several projects. Examples of our recent GIS deliverables include facility utilization and siting decisions for an Alabama school district, web-based facility assessment tools for a school district in Texas, and a park improvement report for a minor league baseball stadium.
"GIS takes really hard questions and provides answers in a simple and easy to understand way," Kelleher said. "Taking a spreadsheet and leveraging the data behind it has enabled our clients to make smarter business decisions which directly impacts their bottom line."
At HPM, we use software and advanced analytical methods to help make better decisions for businesses and schools. Our approach is grounded in an information science for gathering, managing, and analyzing your data. Employing techniques from GIS, mathematical modeling, and statistical analysis, our goal is to arrive at the best possible solution to complex decision-making problems.