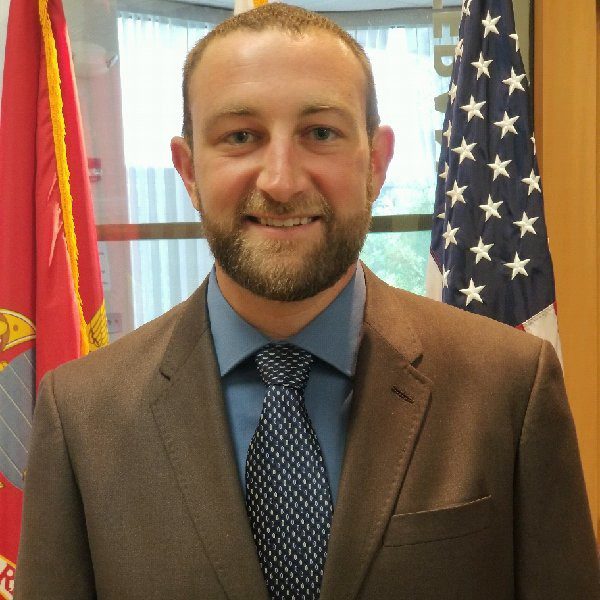 Justin Schwab, an Auburn co-op, has been able to not only gain experience in the construction industry through his work with HPM, but he's also been able to honor and utilize his past military experience through the Auburn Student Veterans Association (ASVA).
HPM's co-op and internship program affords college students the opportunity to gain real-life experience and become a part of the team at HPM. Not to mention, many of our full-time employees were former co-op students or interns who have decided to continue their career with us.
Our HPM student co-ops are driven, determined, intuitive and relational. We love seeing our co-ops embody our company values, work hard and make a difference not only in our business but also in their academic communities.
ASVA is a non-profit organization that provides student veterans with resources that support them through their time pursuing higher education. The goal of the organization is to provide information and resources while helping student veterans connect with each other.
"ASVA is by and for student veterans to help each other out," Justin says. "Most student veterans already have families established, and entering into higher education comes with a lot of struggles financially and in their relationships. ASVA helps us to get together as a community while providing scholarships to student veterans."
To help students meet their financial needs, ASVA hosts fundraising events throughout the year to provide as many scholarships and school supplies as possible to the student veterans. For example, ASVA provides laptop computers to student veterans that cannot afford one.
"Providing a laptop affords our students the ability to complete homework at home, and makes it easier to spend at least some time with their family," Justin says.
Two of ASVA's largest fundraising events of the year are coming up this fall. In November, The ASVA Veterans Gala honors student veterans for their accomplishments in both their military careers as well as academically at Auburn University. At this year's 4th Annual Veterans Gala, the guest speaker will be Sgt. Noah Galloway.
Operation Iron Ruck is a fundraising event intended to bring awareness to the problem of veteran suicide. ASVA partners with the Campus Veterans Association (CVA) at the University of Alabama. Ruckers carry a 22-pound rucksack representing the 22 veterans a day who are lost to suicide while completing a 151-mile ruck march between stadiums. The items in the rucksack and all funds raised are donated to the student veterans associations and other organizations that serve veterans.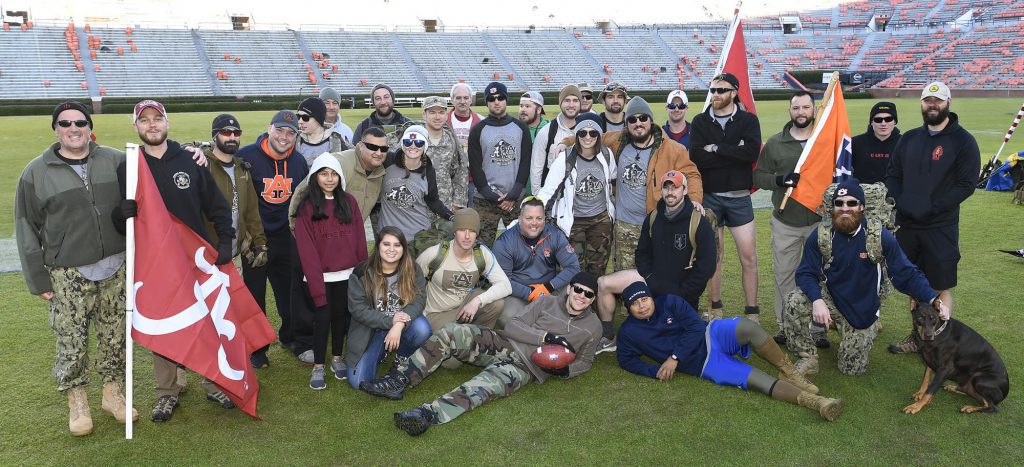 For HPM's Justin Schwab, these events and ASVA have made huge impacts on his time at Auburn University. Having enlisted in the United States Marine Corps at 19 years old, and then being deployed in both Iraq and the Western Pacific, Justin's transition into college life was far from the usual "freshman" level student.
"The biggest thing when it comes to student veterans is that we don't usually fit in with the typical student. ASVA gives us a place where we can get together with people who understand us and where we can be ourselves. And then, ASVA helps us get involved with other student organizations and events to help us come out of our shell."
Here at HPM, we're grateful for an opportunity to recognize how invaluable these students such as Justin are not only to their respective industries and academic programs, but to our communities as a whole.
And while these student veterans may not be the typical student, there is at least one activity they participate in that most Auburn students do: tailgating. If you're interested in meeting these student veterans, the ASVA tailgate is located on the law at Foy Hall right next to Ross Square.
Justin says, "Tell them 'Hot Wheels' sent you."
---
Interested in knowing more about ASVA or participating in the Iron Ruck? Email Justin Schwab at jrs0143@auburn.edu, or go online to the ASVA website.