Unique standard of personal client care and the hiring of top-level talent moves HPM up 20 spots.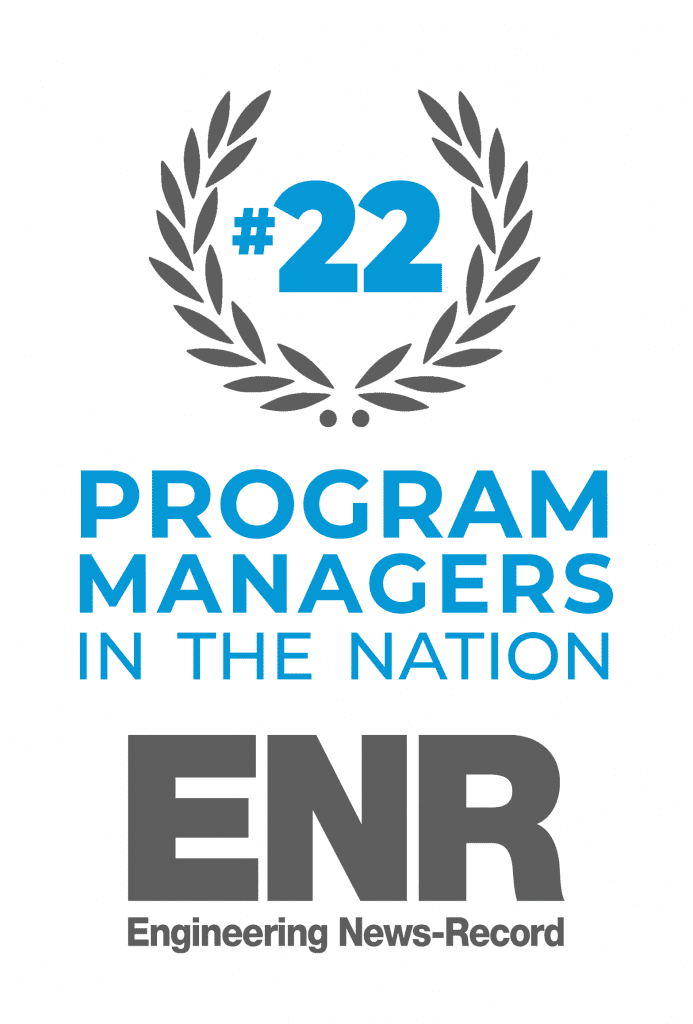 HPM made the top 50 on Engineering News Record's (ENR) program management firms list for the fifth year in a row, but even more exciting is the jump we made in the ranking. HPM rose from number 42 to 22, and while we are certainly proud of this success, we recognize that it was not built overnight.
HPM's team members located across the U.S. made this happen by building on the strategic efforts of the last five years. We have restructured our organization for success, growth, and versatility — ensuring that the best people are available to each client.
There are several strategic moves we've made to build this company on the service and expertise as owners' advocates and representatives. About six years ago, HPM acquired the audit and contract services firm of Vince Chapman. He and his team provide a comprehensive approach to new and existing clients, serving all aspects of their needs for construction cost auditing and com­pliance services.
Greg Ellis began building a program development division based on a solid preconstruction team led by Del Buck – who in turn surrounded himself with an army of experts in estimating and scheduling as well as in subspecialties. Greg also has established a team of program development managers who provide the necessary bridge for clients who are considering capital expenditure programs and guiding them on how to define and initiate those programs. HPM moved even further left by hiring facilities planning expert and respected industry veteran Tracy Richter to lead the firm's new Planning Services division, a move that bolsters and expands our service offerings while extending relationships with clients representing more than a dozen industries.
Last but certainly not least, we have redefined our business development and marketing strategies to be laser-focused while remaining nimble and adept at our pursuits into new industries and markets. We've continued to explore new ways to diversify our portfolio of clients and optimize our expanded services.
We are honored by this great recognition as being one of the top program management companies in the U.S.
"We are so appreciative that our clients continue to trust us to represent them by leading their capital building programs," said HPM President Mike Lanier. "This recognition highlights the outstanding performance and effort of our employees across the country."