As The World Games buzz took over Birmingham and the entire state of Alabama, local leaders and organizations also shifted their focus to honoring the triumphs and challenges of Black athletes and the civil rights movement in Alabama. Multiple exhibits and displays were created around the city highlighting the achievements, obstacles and contributions of Black innovators and the history of athletic competitions in the Southern states.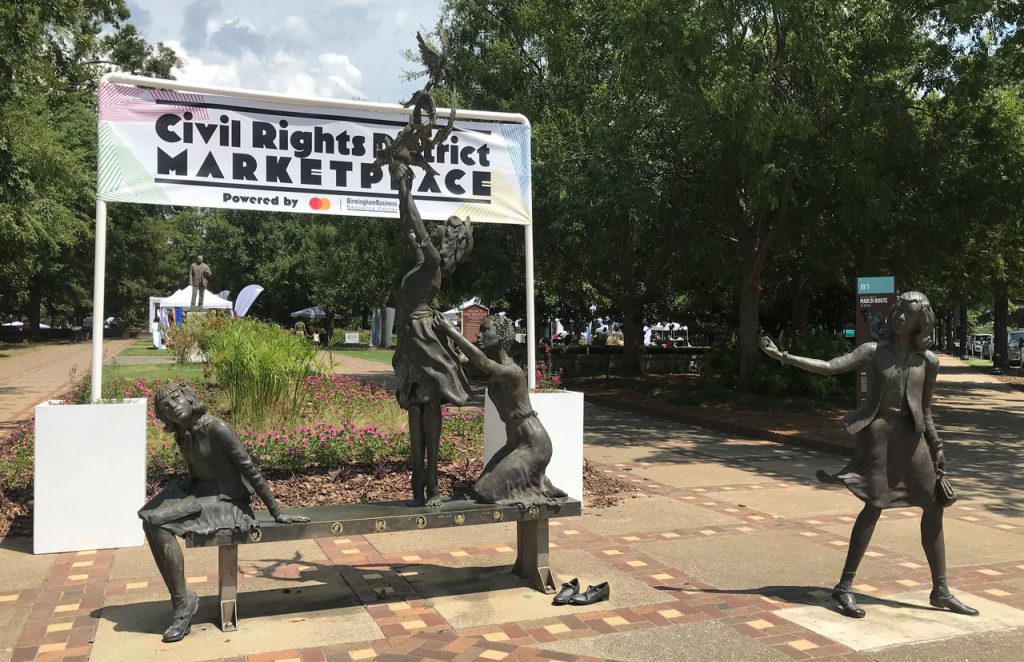 At the historic A.G. Gaston Motel, a new wing housed an exhibit called "A.G. Gaston, Black Power is Green," about the life and legacy of the motel's owner, A.G. Gaston. HPM's director of program development Jalal Slade and his family visited the motel and other historical sites in the area, after traveling from Atlanta to attend The World Games opening ceremony and watch some of the sporting events in action. While at the motel, Slade and his family stood in the same spots as iconic civil rights leaders, including Martin Luther King, Jr. To read the full article from AL.com featuring Slade's visit to the Birmingham civil rights district and other monumental sites around town, click here.
HPM encouraged our to partake in the various activities around town leading up to and during The World Games, for which we proudly served as the official program management partner. Our fully embraced the many ways Birmingham displayed its history and educated visitors from around the nation and world on important moments that have shaped the timeline of our country and beyond. The World Games was a monumental event for Birmingham (and the biggest international sports competition in the South since the 1996 Olympics), and been delighted to play a role in bringing The Games to our hometown.
To read how we helped transform existing parks and facilities around the city into world-class sporting venues, visit our blog about HPM's work on this high-profile project.