In 2021, U.S. News & World Report announced that Huntsville surpassed Birmingham as Alabama's most populous city after results from the 2020 Census indicated that its population now exceeds 215,000 people. Huntsville has seen significant economic growth over the past decade, spurred by a surge of projects coming to the area, as large players within key industries turn to the city to establish new headquarters and major manufacturing plants.
Since HPM's beginning, Huntsville has remained an important market within our portfolio, and we have built lasting relationships in the city that have spanned decades. Over the past few years, HPM has worked on a number of dynamic projects in a range of sectors throughout the region, which capture in part the impressive growth Huntsville has experienced recently. This includes the following:
HPM served as the owner's representative for the construction of a new 136,000-square-foot manufacturing facility and the renovation of a 30-year-old office building for Aerojet Rocketdyne, a rocket and missile manufacturer that sought to move its headquarters from California to Huntsville. HPM's support led the projects to completion under budget and within the tight timeline allotted, and the entire project brought roughly 800 jobs to the city.

HPM recently completed program management work for Calhoun Community College. The college renovated the 180,000-square-foot Sparkman Building, the most commonly used building on campus, as it remained occupied with students taking classes. HPM oversaw the project through the construction phase, including a new exterior façade, new TPO roofing, new pedestrian entrance plazas and updated landscaping.

When Pepsi-Cola bottler Buffalo Rock looked to build a new distribution center to replace its current facility in the area, the prominent Alabama-based company called on HPM to provide program management services for the 200,000-square-foot tilt-up construction project. This is part of an ongoing relationship between HPM and Buffalo Rock, as we have also assisted in managing a one-million-square-foot expansion for the company's Birmingham distribution hub and headquarters.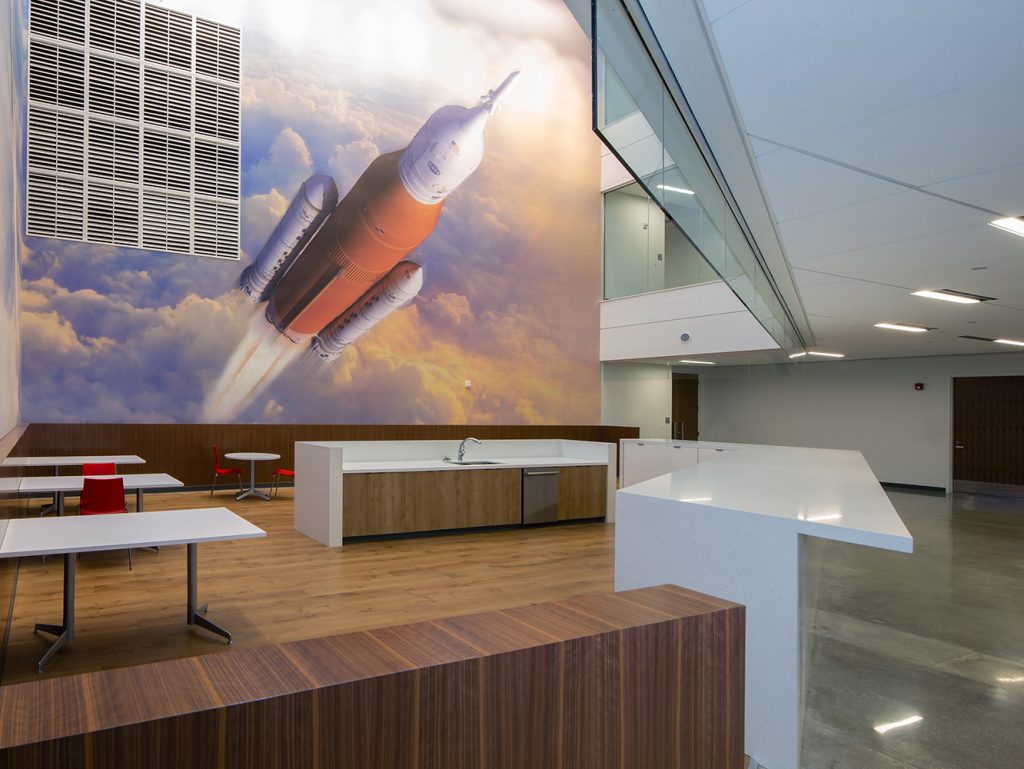 "HPM is honored to have served a role in the incredible growth story that the state of Alabama has written over the past decade," said Ryan Austin, HPM president. "Huntsville has established itself as one of the main hubs in the Southeast for some of the fastest-growing industries in our nation, including aerospace, manufacturing and technology. As the city continues to grow, we look forward to forging new partnerships in the community and finding more opportunities to share our firm's expertise with these key players who are looking to call Huntsville home."
We are proud to see Huntsville prosper as Alabama's largest city, as it continues to attract top-tier companies looking to open new offices and hubs in the area. 2022 already looks promising and our firm is excited for a new year of possibilities and success, as we strengthen our team and pursue new opportunities to serve The Rocket City.