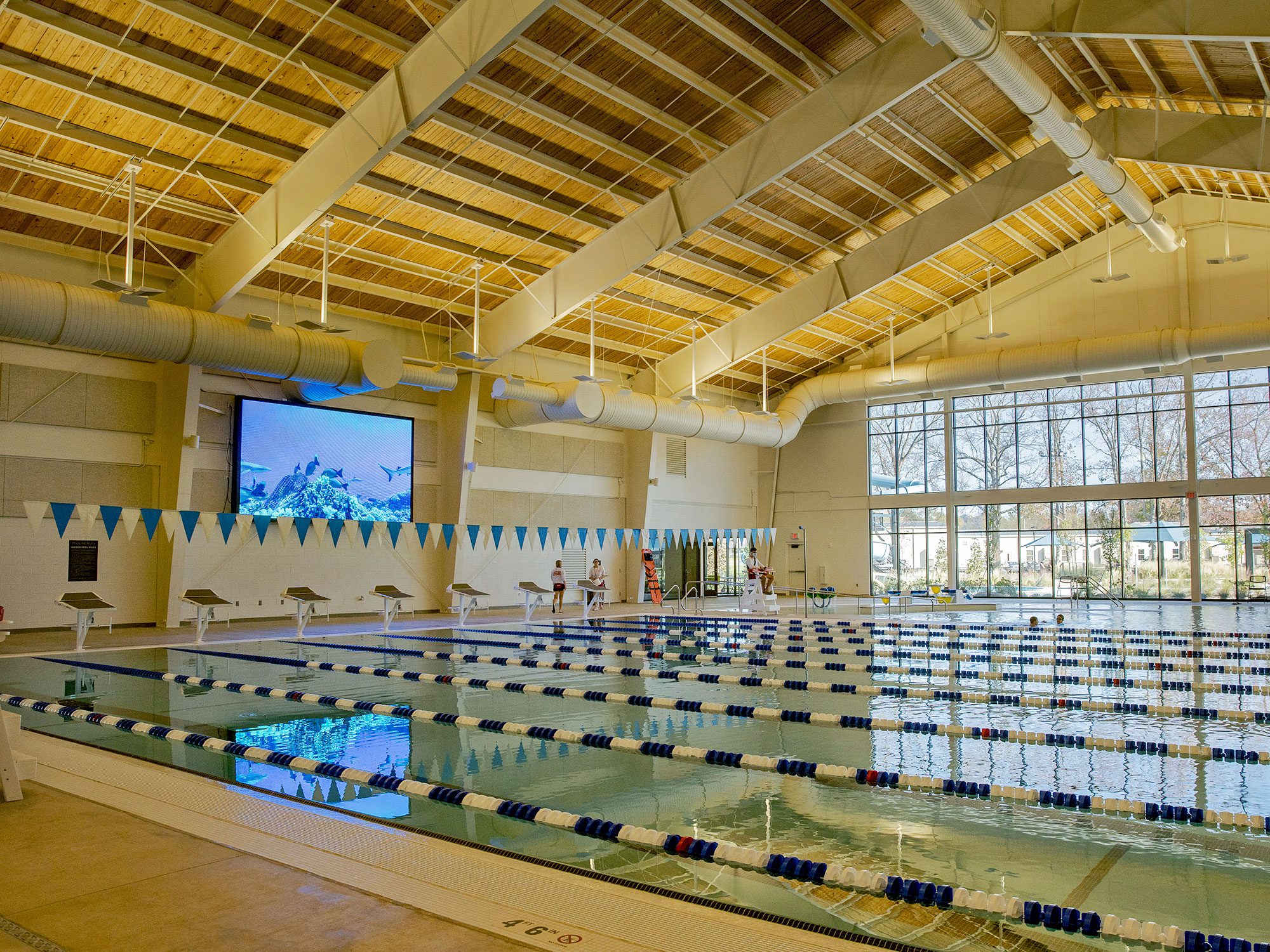 Blog | Municipalities | Recreation & Sports | Project/Program Management
April 8, 2021
As program managers, we serve as the eyes and ears of the owner, ensuring that their best interests are at the heart of every decision. We manage all resources as if they were our own – which includes holding designers, suppliers, contractors, decision makers and ourselves accountable to the commitments made. Sometimes, other project partners involved come from previous experiences where working with a program management firm felt more like an additional layer of red tape.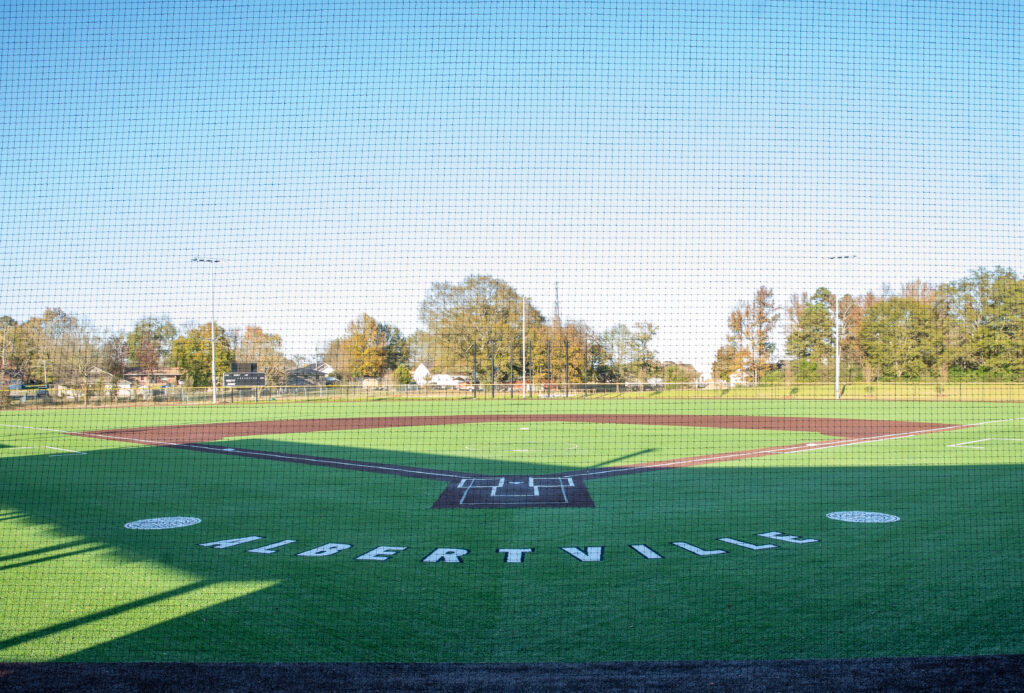 This was the case for Carmon Construction Inc. (CCI), a construction company based in Albertville, Alabama, which had previously worked with firms that either forbid them from corresponding with the owner or architect or added a fee for doing so. When we partnered with CCI on the City of Albertville's Sand Mountain Park and Amphitheater, they found HPM to be quite different.
"To begin, HPM stayed on top of every problem or change requested by the owner, analyzed how it would affect the schedule and produced an independent cost breakdown with written analysis to the architect and owner," said Carmon Smith, founder of CCI. "This proved to be very helpful. With this being a large project, site-wise, and with the owner choosing to contract with 10 or more separate contractors, orderly coordination of these was almost impossible. HPM did everything they possibly could to coordinate and get each contractor to do their part at the time it was needed."
The Sand Mountain Park and Amphitheater is a big deal in every sense of the word. The park includes five softball fields with one championship field, four baseball fields with one championship field and five multi-purpose fields, each with all-weather turf. It includes a 100,000 plus square foot recreation center with an indoor eight-lane competition pool, multiple basketball courts and an outdoor water park with a lazy river feature.
The park also features four miles of hiking trails, open grass areas, an RV Park and a 7,000+ seating capacity amphitheater equipped to host national touring acts and regional or community events. The 135-acre sports, leisure, wellness and entertainment venue is expected to create more than 1,200 jobs while generating an economic impact of $120 million annually.
No matter the size or scope of any project, clear communication among the various teams involved is a requisite of success. HPM furnished a complete table of contents for close out of the project in the first third of the project and CCI came to consider us as a partner in building the recreation center and amphitheater. The complex program schedule featured numerous logistical challenges ranging from complications due to the pandemic to one of the rainiest winters in North Alabama history, but our teams worked together to ensure that the program was a success.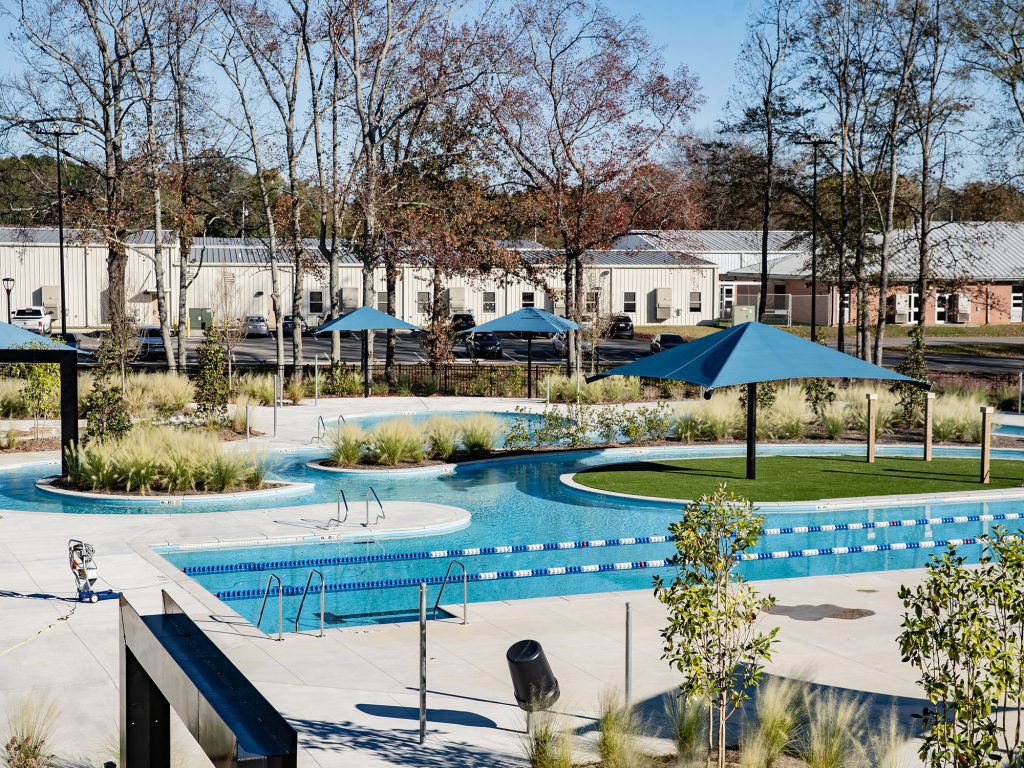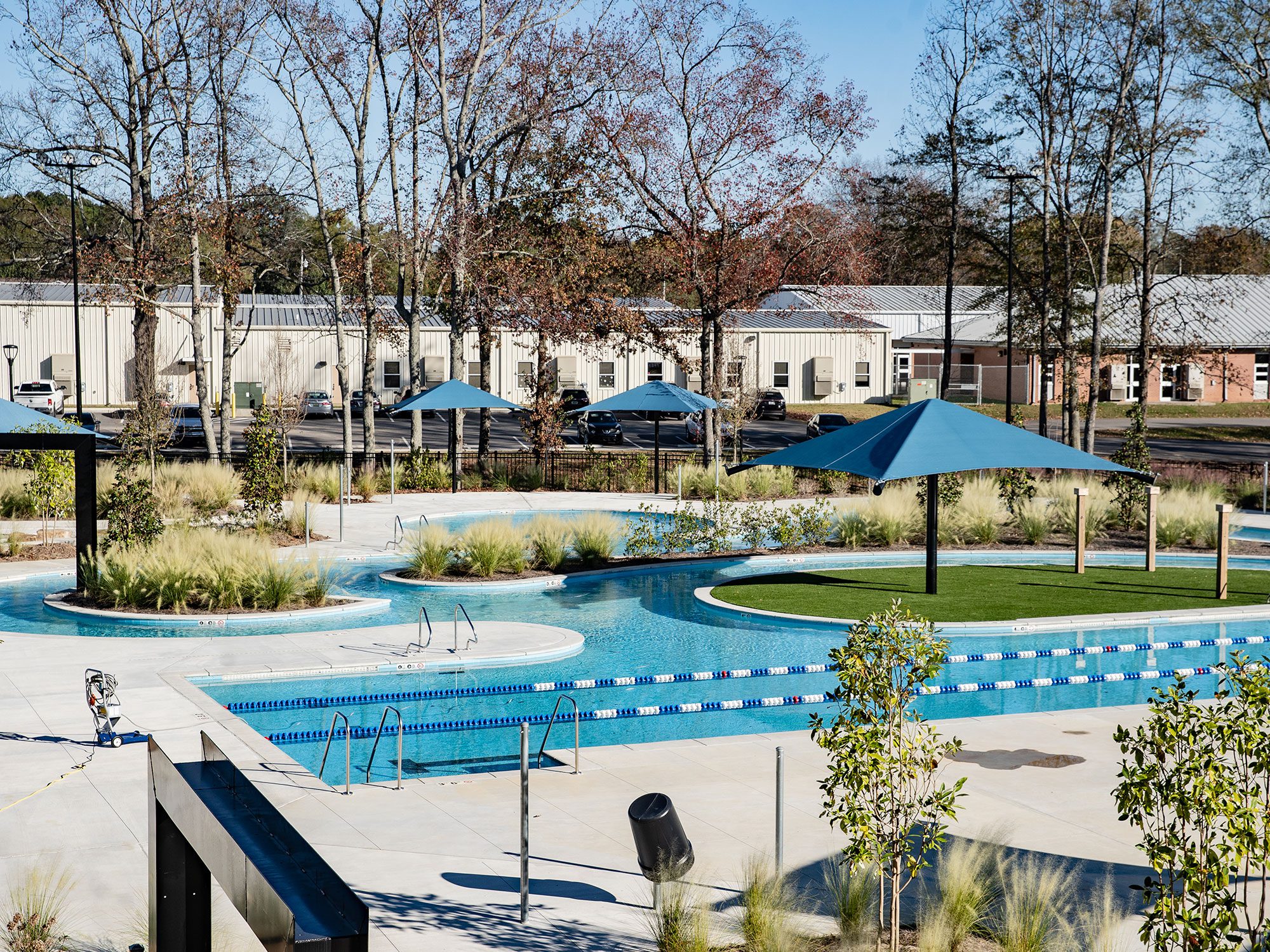 "Carmon Construction was driving their work from day one," said Caleb Camp, HPM project manager. "They had strong field leadership, obviously developed over a long career in the construction industry. Carmon Smith held his company to high standards and represented Albertville with class. The City of Albertville has a reputation and history of providing excellence to its citizens, and Carmon Construction delivered the facilities to continue this tradition."
We strive to be the perfect partner, helping every group on every project achieve its goals. Together with CCI, we put the owner first and got the job done, delivering a remarkable recreation destination to a region that will enjoy its benefits for many years to come.
Ready to discuss your next project?