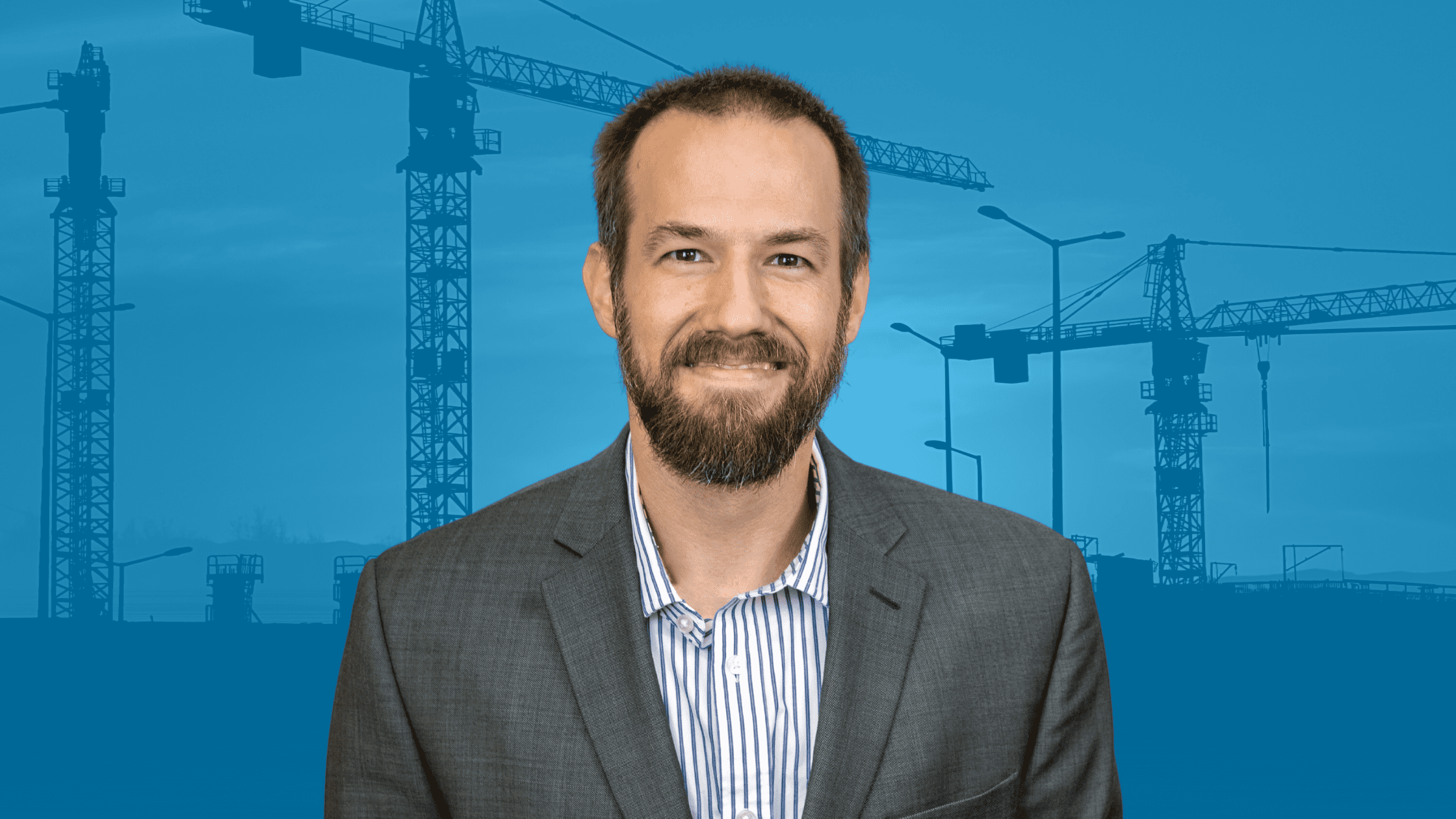 News | Preconstruction
May 24, 2022
In recent years, we have seen great success after bringing our preconstruction services in-house and creating a cohesive team with an extensive knowledge base that has greatly expanded the capabilities of our business. We have expanded this team by hiring mechanical, electrical and plumbing engineering (MEP) experts including electrical preconstruction veteran Kyle Talley. Sure to brighten your day through any interaction, Kyle is always ready and willing to take on extra projects outside of his primary responsibilities and possesses an infectiously positive attitude. His dedication to HPM and ability to successfully lead others through challenging programs is the driving force behind his promotion to senior electrical preconstruction manager.
As senior electrical preconstruction manager, Kyle will lead the charge to support preconstruction efforts for electrical building systems on projects across our portfolio. These systems include electrical, fire alarms, security systems and audio/visual and communication components. Kyle will use his extensive knowledge and experience in construction to create estimates, budgets and systems analyses, to lead engineering and design management and to provide consulting for the electrical components of HPM's programs.
In 2019, Kyle began his career at HPM as an electrical preconstruction manager on our growing preconstruction services team. He previously worked for a large electrical subcontractor in Birmingham for 18 years, helping to lead various projects through the electrical estimating process. During Kyle's three years of service with HPM, he has contributed his expertise to countless projects while exemplifying his commitment to creating more efficient strategies and communication techniques for our clients.
In addition to his work saving clients crucial time and money during the preconstruction phase, Kyle has also taken on several additional projects outside the scope of his primary role. He has volunteered on many of HPM's community service initiatives and has even put his culinary skills to the test as the chief chef for our company's team in the annual chili cook-off.
"Kyle is an incredibly vital part of our preconstruction team and a go-to source for guidance and a word of encouragement," said HPM Vice President of Preconstruction Del Buck. "His consistently upbeat outlook and experience in managing teams of estimators have been invaluable to HPM. His promotion is very well deserved, and I know that Kyle will continue to deliver superior results for our clients and partners through his great dedication and strong work ethic."
Congratulations on this well-deserved promotion, Kyle! 
---
We've been named one of the Best Medium-Sized Companies to Work For in America by Great Places to Work multiple years running. Interested in joining our team? Learn more by clicking the button below.
Ready to discuss your next project?