HPM's cooperative (co-op) education program is a great way for college students to gain real-world experience outside of the classroom. Students who participate in our Emerging Leaders Program are better prepared to enter a competitive workplace. In fact, several of our full-time employees were once HPM co-op students or interns who decided to continue their careers with us. Through hands-on experience, they leave with a better understanding of the planning, design and construction process, from program development to estimating to jobsite closeout and everything in between. We recognize the value of this experiential learning opportunity, but don't just take our word for it. Keep reading to hear from Riley Teague, a rising junior at the University of Alabama who spent the last semester as a co-op student in our Dallas office.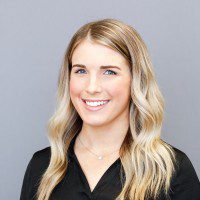 HPM: Why were you interested in HPM's Emerging Leaders Program?
Riley Teague: Before Co-op Interview Day, I spent some time looking through the HPM website. I was immediately interested in their past and current projects, which covered a wide range of industries. After my interview, I knew I wanted to work for HPM because I genuinely enjoyed the conversation, and I liked the idea of a diversified co-op experience. HPM presented the opportunity to be immersed in the construction industry while also gaining valuable business knowledge.
HPM: What does a typical day look like as a co-op at HPM?
RT: Every day is different as a co-op, which is one of the things I have loved about this program. Some of my days are spent uploading drawings and specifications to Procore, a construction project management software system utilized by many companies. I attend internal meetings, as well as coordination meetings with owners, contractors, and architects outside of HPM. I also visit jobsites and assist with monthly reports to be presented to the client.
HPM: What has been your favorite experience so far at HPM?
RT: My favorite experience at HPM has been watching the Hyatt TCU project progress over time. Every time I go out to the jobsite, it looks so different. There are a lot of moving parts that contribute to the construction of large projects, so it is fun to watch everything come together. I can't wait to come back and see it after completion!
HPM: What have you learned as a co-op that you might not have learned without this experience?
RT: I have learned a lot about the business aspect of a project. As an engineering student, most of my courses consist of math, science and design. Cost management, marketing and business strategy are not areas that I would have been exposed to in the classroom. The co-op program at HPM has expanded my knowledge and made me a more versatile student.
HPM: What would you say makes HPM's Emerging Leaders Program different than other co-op programs?
RT: The people I work with instantly made me feel like a part of the HPM family. As a co-op, I have never been afraid to ask a question because every employee has been approachable and patient with me throughout this learning process. The inviting culture at HPM makes me look forward to work each day.
HPM: Why do you think it is important for students to apply for co-op positions and internships?
RT: Gaining hands-on experience as a student is extremely important because it will make you stand out as an applicant for jobs. Not only will a co-op or internship make you more employable upon graduation, but it will also give you a glimpse into what your future career may look like. The interview process is also a great speaking practice and will teach you how to connect with people you have never met before.
Ready to discuss your next project?