Over the past 15 years, HPM has proudly assisted the University of Alabama in the execution of an ongoing capital development program totaling over $2.2 billion. We have worked alongside the university on unique projects that range from academic buildings to athletic facilities.
"One of the values that HPM brings to the table is our flexibility and our ability to adapt as we work with clients," said Joshua Bollinger, HPM Senior Project Manager. "We're able to take our history and knowledge in the industry and apply those directly to meet our client's needs."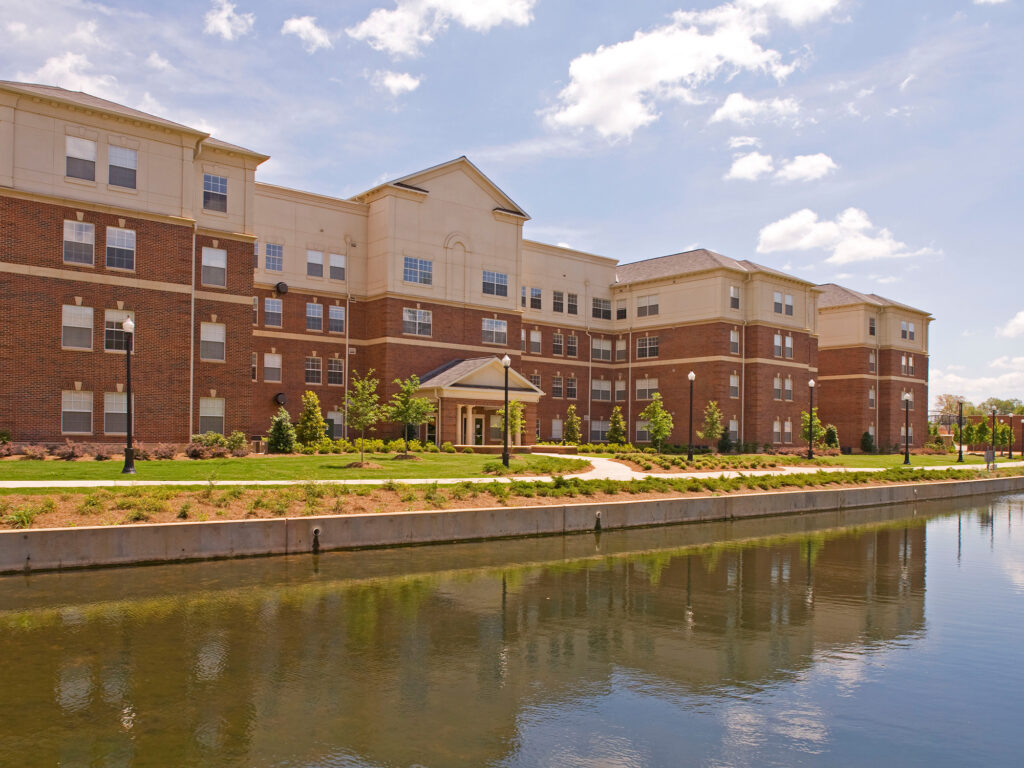 HPM has guided extremely demanding construction projects to build extremely high-tech science and engineering facilities that must sustain marine life and withstand earthquake-level forces. We've expanded a stadium to seat record numbers of passionate fans. We've managed the construction of stylish, comfortable residence halls to house hundreds of students and still feel like home. We have helped to upgrade infrastructure to support it all, and we consider it an honor to have such a significant role in the university's growth.
"[HPM] has a different mindset," said Senior Program Manager Brad Cook. "We were formed from a construction company and we know how to get things done and deliver a project that they can basically throw their hands up and say 'this is exactly what we wanted. You make it look easy."
Much of this relies on our strong collaborative relationship with the university — they're open to innovative approaches to scheduling, packaging, and budgeting. Together, we deliver high-quality projects quickly, safely, on budget, and with minimal disruption.
"We can, as an entire company, provide lots of resources and expertise," said Project Manager Mary Kathryn Holt. "We can pull from preconstruction services when we need those services. It's not just about what the on-site personnel offer, but we offer the resources of our company as a whole."
Ready to discuss your next project?