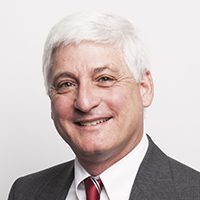 The beginning of a new year is a traditional time of "resetting" for many businesses. It's a time to assess progress, confirm milestones are being reached, and determine if final goals will be met.
Yet, when it comes to construction projects and capital building programs, we have a different approach. At HPM, we believe the creation of a comprehensive master schedule and consistent, ongoing schedule maintenance are key to success.
Most owners understand and recognize the importance of scheduling, but they don't always provide the necessary resources to properly develop a comprehensive master schedule early in the program and consistently maintain it through the life of the project.
When it comes to construction of a project or capital building program, the development of a master schedule is a dynamic and complex deliverable with risk involved. Because the schedule is dynamic, a properly developed and managed master schedule gives our project management team the ability to manage change and proactively communicate at a level required to keep everyone informed—on track—and accountable. HPM's method of managing a master schedule plays a key role in the successful completion of a capital improvement program.
At HPM, as soon as a program is initiated, we develop a master schedule that:
• Aligns a Client's Operations with design and construction around a shared schedule. If the project is an existing facility expansion or a campus improvement, for example, planning and phasing must be properly structured to best fit an owner's or university objective with minimal disruption.
• Establishes Milestones that progress will be measured against during the life of the project. Typically, a project plan begins with the end in mind, but there are progressions of milestones along the way that are equally as critical as the end deliverable. This progression of milestones are key indicators of project progress that mark critical decision points.
Each milestone must be clear-cut—meaning the team knows exactly what is required to reach it. Milestones must set realistic timelines by being attainable and significant. Setting realistic timelines will set realistic expectations with the project team and stakeholders.
• Sets Realistic Expectations with the project stakeholders, owners operations, management staff, designers, consultants, and contractors. Setting realistic expectations early provides control and accountability.
by Tommy Alfano, HPM Senior Program Manager
---
At HPM, we like to provide you with information and news about our company, our people and what we do as well as other topics we think you will find interesting and valuable. If you ever have any questions about anyone or anything you see here or if you have an idea for what you'd like to see posted, drop us a line at info@hpmleadership.com.