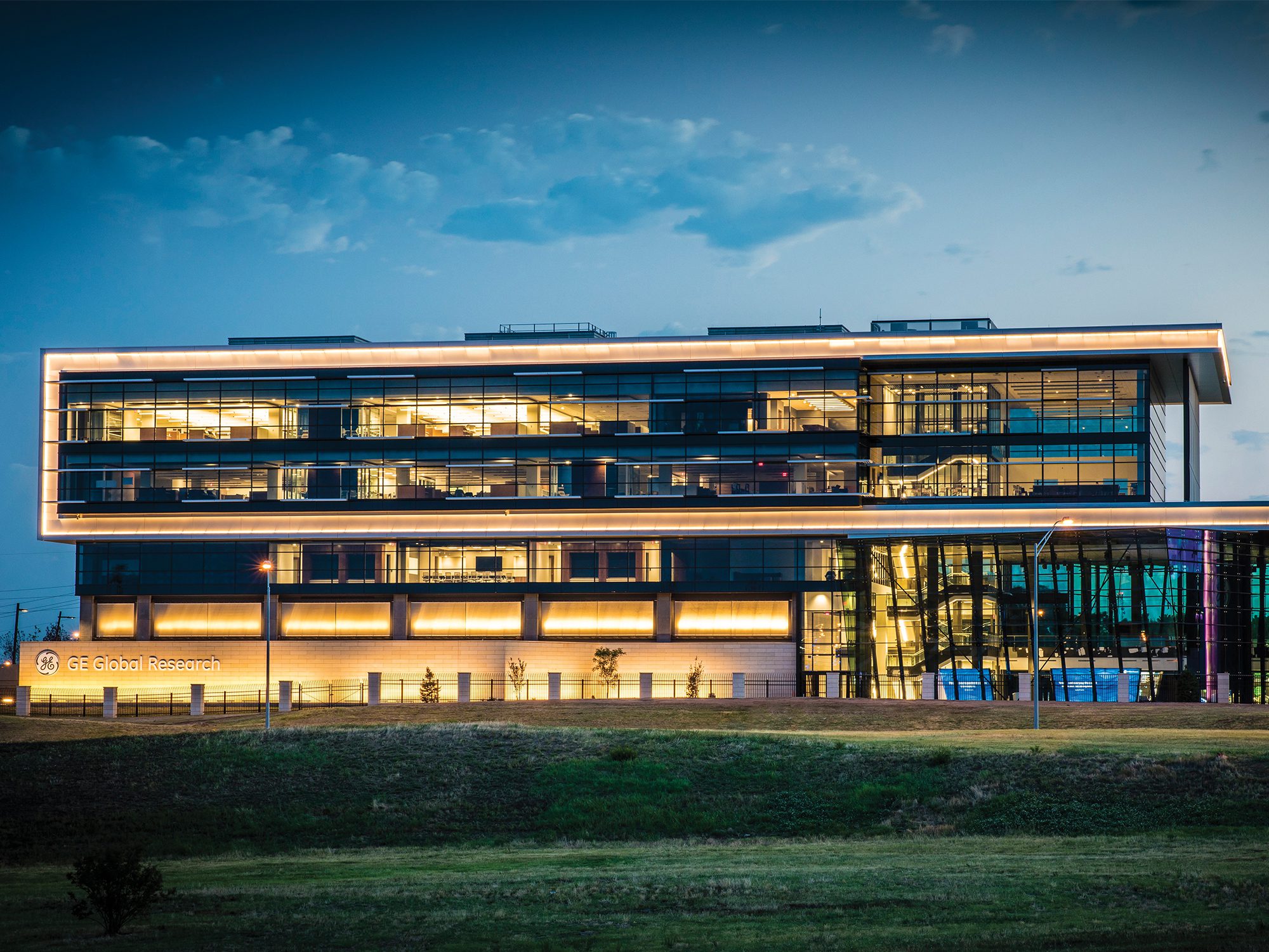 DESCRIPTION
GE's Research and Development Center in Oklahoma City is situated on eight acres and features a 125,000 square-foot research and development center and 120,000 square-feet of structured parking. The facility is designed to be a collaborative hub for both domestic and global customers, and GE plans to accelerate the development of innovations in this state-of-the-art facility.
WALKING THE SAFETY WALK
HPM developed risk management processes which allowed us to review and comment on safety procedures, observe and report on happenings in the field and hold every person on the site accountable to their own safety requirements. In addition, HPM mobilized a bi-lingual site safety manager to the project site. HPM's site safety manager started by reviewing the existing safety program, identified the need for a communications plan on the project site, and initiated a job hazard analysis program. The program included monthly incentives and recognition for workers and companies doing their work safely – as well as immediate recognition and spot bonuses for exceptional behavior in the field. Plus, lessons learned on this site and with HPM are being carried to other sites in the area. One of the site partners commented that the improvements to safety are not solely happening on GE's project site now. Subcontractors who are a part of the GE project are taking the behaviors they have learned to other projects in and around Oklahoma City. Now that's influencing the industry!
"HPM has done an outstanding job and my preference is to never to do another GE project without the leadership of HPM."
Russ Frey, Director of Operations, GE Global Research Oil and Gas Technology Center