HPM Talks Webinar
Putting the Tenant in Charge of Funding + Building
What happens when a lessee leads the development of its own built-to-suit facility?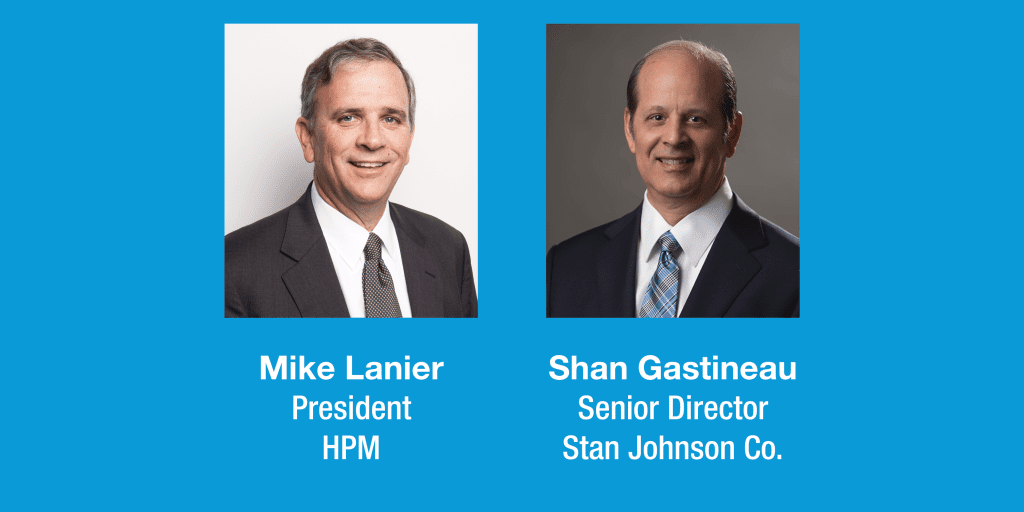 You have faced this challenge time and time again. You have specifications which must be met for a facility – size, function, material, design, location. However, you need to keep the capital expenditure or the risk off of your own books.

What if you could find the investors you need at a competitive price but also understand and comprehensively manage the planning, design, and construction process from conception to occupancy?
After working for several mutual clients together and watching successful projects spring up with this "best of both worlds" concept, HPM and Stan Johnson Company (SJC) decided to combine forces to educate clients on this disruptive idea. Although teaching a tenant-controlled development concept is a much longer conversation, Mike Lanier, President of HPM, and Shan Gastineau, Senior Director of SJC, lead a discussion on June 18, 2020 on this novel approach which eliminates the complexity and removes the intimidation often associated with the alternative.
Mike and Shan explored the typical methods of financing and project team procurement for infrastructure growth – which puts the control squarely in a third-party's hands. They also answered the need to reduce costs, ease pressure on resources, and provide new sources of financing by walking you through the tenant-controlled process-which restores your control over your projects.

To find out about upcoming webinars, subscribe via email to the right of this post.