HPM was honored to be named a 2023 Project Achievement Award winner the South Atlantic Chapter of CMAA in recognition of our work on Auburn University's Rane Culinary Science Center. Representatives from HPM and the Rane project team were able to attend the annual CMAA SAC Project Achievement Awards Gala held in Atlanta, GA.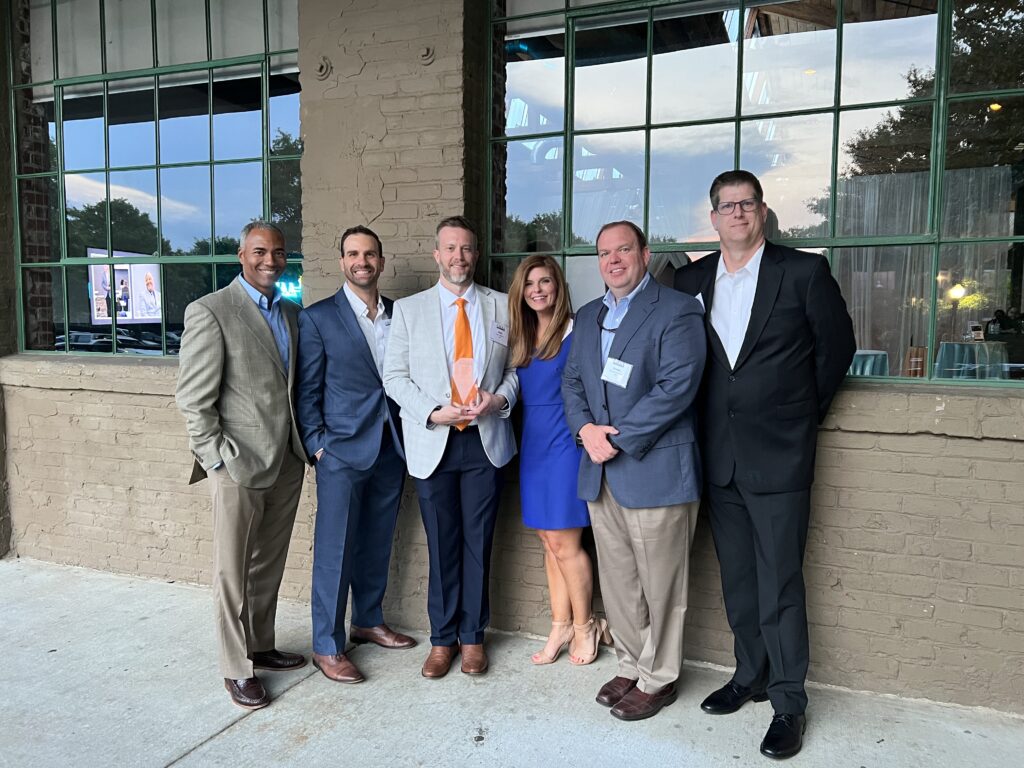 CMAA offers Project Achievement Awards annually to recognize projects that stand out as examples in the construction industry, demonstrating excellence and innovation. These awards are reserved for facilities that push the industry forward and motivate its leaders to push past perceived limitations and pursue what others have deemed impossible. HPM's representatives in attendance at the Awards Gala were inspired by the projects of fellow award winners having managed cutting-edge projects in various categories and were proud to have a seat at the table in a room filled with some of the best and brightest minds in our field.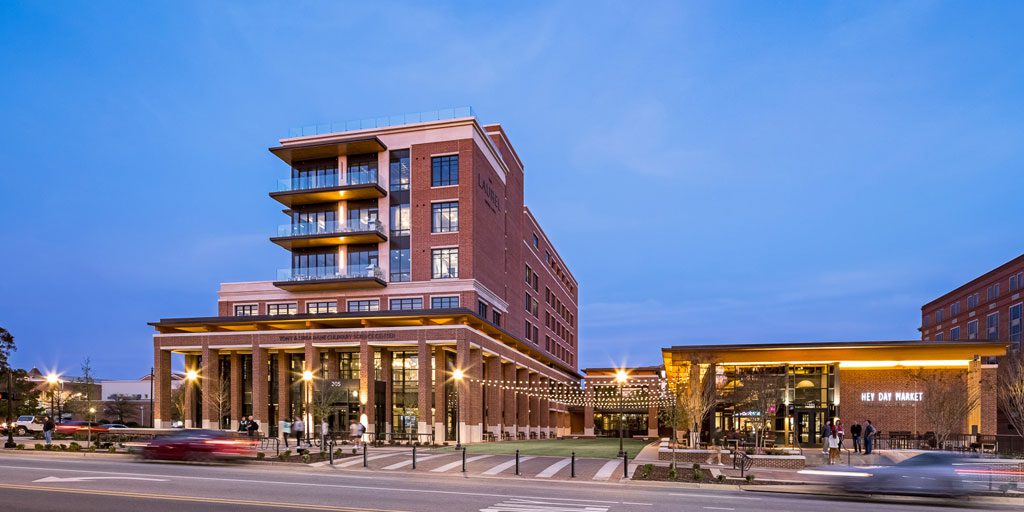 The Tony & Libba Rane Culinary Science Center is one of the most exciting new construction projects in the Southeast, seeking to blend academic, hospitality, and retail spaces into a marquee location on the Auburn University campus. The academic spaces consist of a teaching restaurant, culinary teaching kitchens, wine appreciation center, distilled beverages center, brewery, and classroom spaces.
The hospitality spaces feature high-end hotel rooms, living units, fitness center, spa, roof top event center, roof top garden, and roof top pool. The RCSC also includes an expansive food hall with numerous vendor spaces for tastes of all types. The project team provided preconstruction and construction services on the project including contract oversight and quality control and assurance, working closely with design teams during the planning stages to ensure the initial drawings aligned with the budget and timeline, while also managing communication with all partners and subcontractors to guarantee that progress remained on schedule.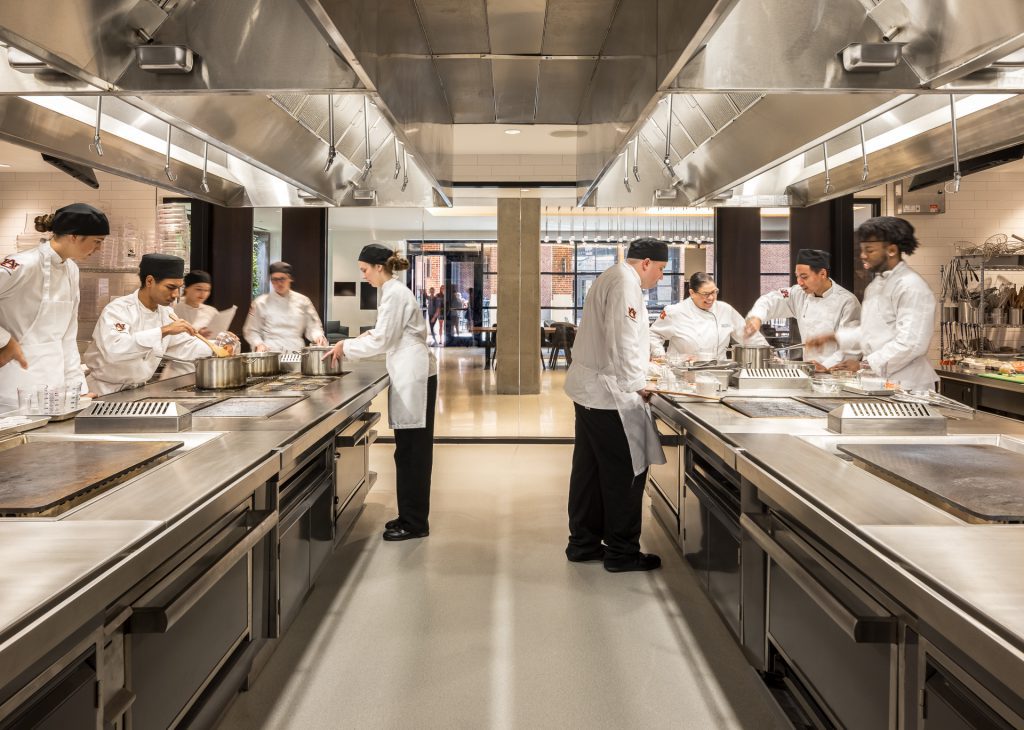 HPM's involvement in the realization of this project served as its solid foundation, ensuring that safety, schedule, budget and quality were all managed in a manner that would come to exceed the client's expectations. Our firm oversaw logistics for aspects of the project being managed by numerous vendors, ensuring that cohesion and strategy were cornerstones throughout the entire process. Whether in office crunching numbers for estimates or in the middle of the action with boots on the ground to ensure safety and best practices, our group of experienced professionals brought organization, expertise and integrity that will forever be etched into the DNA of this best-in-class facility.
We would like to thank CMAA for recognizing the value of this project, Auburn University for trusting us with this important work, the outstanding vendors that served as excellent partners in delivering the facility and the members of #teamHPM who worked diligently for many years to see this dream through to reality.