HPM and Leonardo Helicopters have officially broken ground on a state-of-the-art customer support center in Milton, Florida. HPM is providing program management and preconstruction services for the helicopter support center at Whiting Aviation Park, a site immediately adjacent to the Naval Air Station Whiting Field (NASWF). The project is expected to be completed by the end of 2024.
The Leonardo Helicopters Florida Support Center will span 113,000 square feet and include four large hangar bays, major component repair and overhaul, transmission work that will include Dynamic Test Bench, a full-sized paint booth and all associated tooling and equipment. In addition, a large parts warehouse will also be co-located to enable a more efficient supply chain response for the U.S. Navy's TH-73 fleet at NASWF, as well as for commercial customers operating throughout the Gulf of Mexico.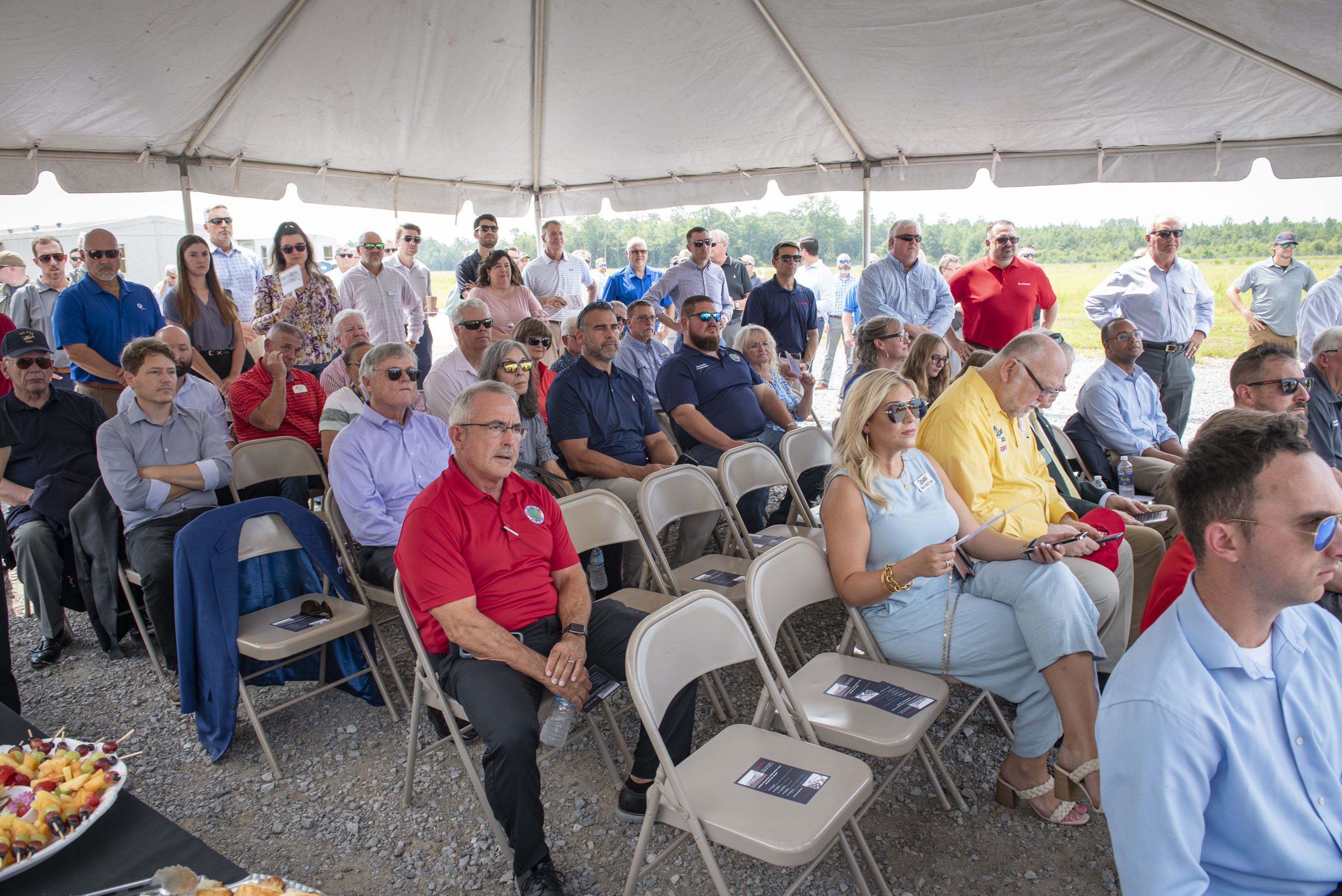 "This support center is an exciting addition to our extensive portfolio of aviation and defense projects across the country, and we have seen an immense demand for these types of facilities in Northwest Florida. The region continues to serve as one of the top locations for growth within the aviation and aerospace industries, and we have been busy providing quality program management services for a number of clients who are building in the market. We're looking forward to working alongside Leonardo to deliver this highly anticipated support center, as it plays into Milton's burgeoning growth story."

Ryan Austin, President, HPM
To better serve the needs of this fleet and more than 1,000 Leonardo aircraft that are operating throughout the Gulf of Mexico and Central America, the company worked closely with partners at Santa Rosa County and Space Florida to select a site at Whiting Aviation Park for its new comprehensive customer support facility. Located on 267 acres of industrially zoned land owned by Santa Rosa County, the Whiting Aviation Park features a "first of its kind" limited access use agreement between Santa Rosa County and the US Navy, allowing tenants of the park to have access to NASWF's 6,000 ft. runway and air traffic control. HPM was selected as the program manager for the project, set to oversee budget, compliance and scheduling controls during the planning and construction stages.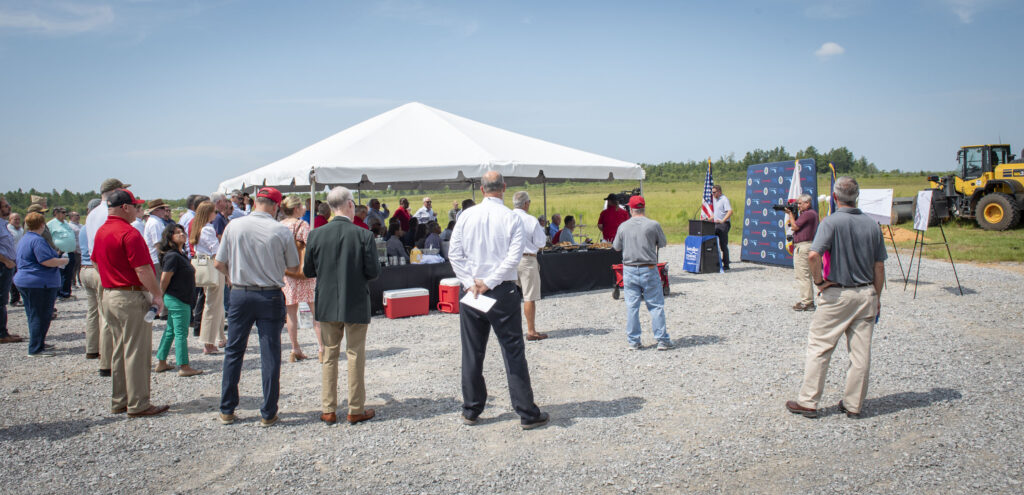 "We are thrilled to break ground at Whiting Aviation Park on Leonardo Helicopters' new Florida Support Center. With this modern and highly efficient facility, Leonardo Helicopters will be able to bring its industry-leading product support services even closer to our customers. We would not be here today if not for the constant partnership and support of the State of Florida, Space Florida, Santa Rosa County, Triumph Gulf Coast, and the United States Navy."

Clyde Woltman, CEO, Leonardo Helicopters U.S.
Leonardo first announced its intention to build a helicopter support center at Whiting Aviation Park in 2019, before the United States Navy selected a variant of the Leonardo AW119, now named the TH-73 "Thrasher," to serve as the primary training aircraft for the U.S. Navy, U.S. Marine Corps, and U.S. Coast Guard as well as other allied nations. The first aircraft was delivered to the US Navy in June of 2021 and in July, with the support of Santa Rosa County and Triumph Gulf Coast, Leonardo opened a temporary hangar at Peter Prince Airport to gain its FAA Part 145 certification and begin repair work while a larger, permanent facility was being designed and developed at Whiting. Since that time, Leonardo has hired 19 full time employees in Santa Rosa County.