Thank you for trusting HPM to serve you and work alongside you as we manage your capital expenditure projects.
These are difficult times, and the uncertainty that the Coronavirus (COVID-19) has imposed upon our families, communities, businesses and projects is unprecedented. At HPM, we share your concerns, and we are committed to the safety and well-being of our clients, industry partners, and employees while we also continue to think proactively to also safeguard your capital building investments. That is why we are closely monitoring and following updates, guidelines, and recommendations from both the Centers for Disease Control & Prevention (CDC) and the World Health Organization (WHO) regarding the status of the virus and its impact on the community at large.
Based upon everything we've seen from the CDC and WHO and the collective wisdom of our leadership team, we have taken measures in an effort to limit the widespread growth of the virus – or at least the rate by which it proliferates – in hopes of returning to normal business routines as soon as possible.
This virus has significantly impacted many parts of the world, including the United States, affecting all facets of life. This is a rapidly developing situation affecting many aspects of the construction industry, such as supply of materials, equipment and labor both domestically and from abroad. While HPM is proactively taking steps to minimize disruption to our clients and projects, at this point the full impact of this global pandemic is unknown.
Project Sites/Work Environments
HPM has advised our employees to follow the public health authorities' guidance regarding group gatherings, public spaces, hygiene and travel, and we've reinforced existing HPM policies encouraging employees who exhibit flu-like symptoms to stay home and consult with a medical professional. We have asked that our employees follow guidelines for social distancing wherever possible. We've limited business travel (suspending all international travel) and encouraged employees to leverage technology to hold business meetings whenever possible. While it is not possible to be completely isolated in our industry, we are looking at ways to accomplish some work remotely while still supporting your projects. We are taking several steps to ensure the safety of working environments as we continue to deliver service to our clients and provide safe and healthy work environments for our employees.
Global Impact on Our Industry
The design and construction industry operates in and receives the benefit of a global economy. Many of the products we use in construction in the United States are of foreign origin. Countries like China and Italy are major producers of common building materials, as well as are other countries. Our people have been working to better understand the supply chains that feed materials and products to your projects to the extent we are able. HPM will work to manage the risk and make you aware of any impacts as the information becomes available. We want to assure you that HPM will take every necessary measure to keep you apprised of this situation and proactively discuss the potential risks with your team.
Our Commitment to You
Our leadership team at HPM will continue to closely follow guidance from the WHO, CDC and local health authorities. As this situation continues to evolve, we will ensure that our client teams are ready to serve you — in the safest manner possible.
HPM's commitment is to be transparent on matters as they arise with our clients, industry partners, project teams, and employees, and we will work together to navigate this unusual situation. We appreciate the trust that you place in HPM, and as always, will remain steadfast in our resolve for relentless improvement and a focus on our clients.
Best regards,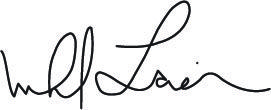 Mike Lanier
President


Ryan Austin
Executive Vice President & Chief Operating Officer