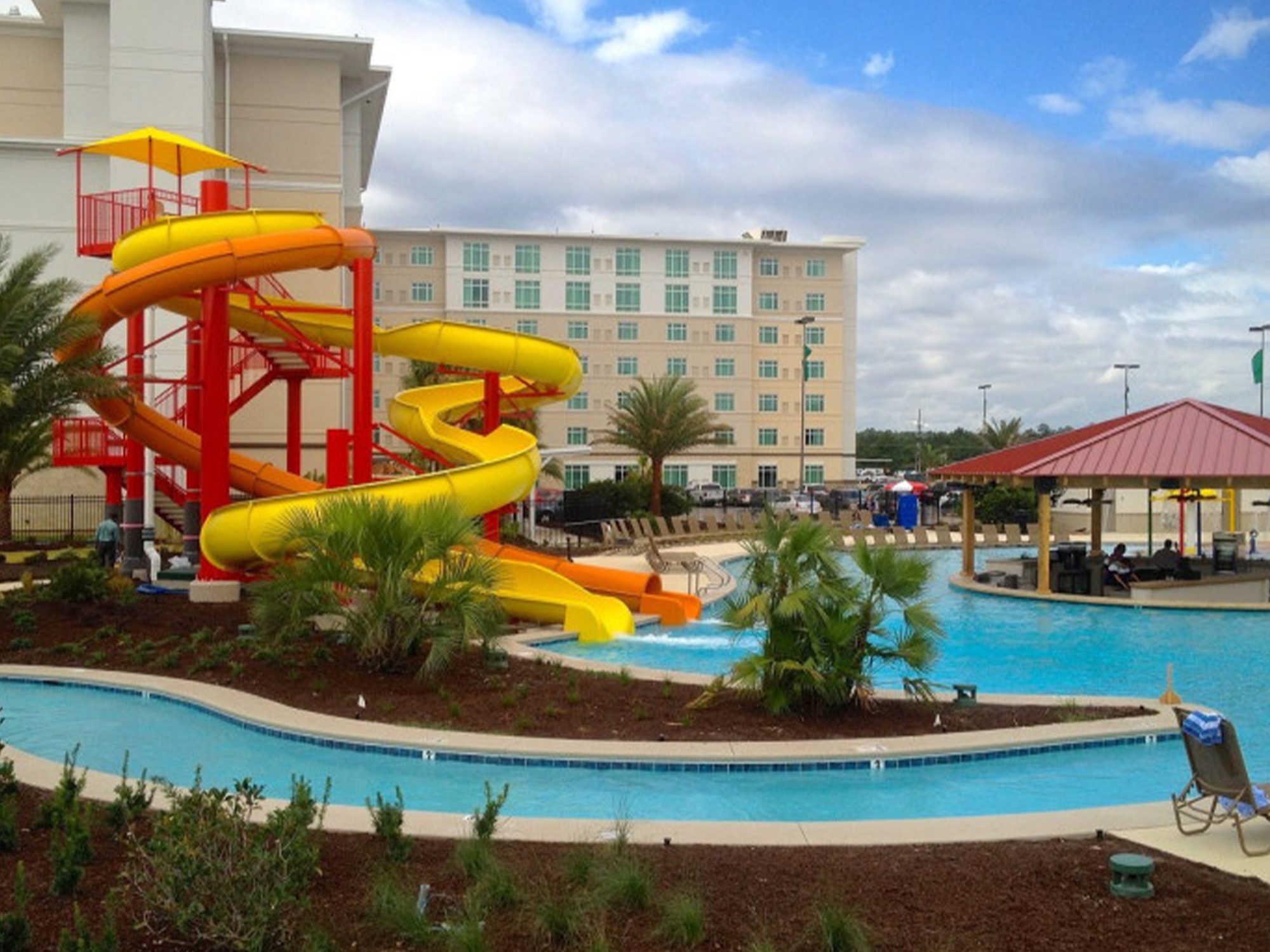 DESCRIPTION
The Coushatta Tribe of Louisiana is no stranger to the destruction a hurricane can leave in its path. In August 2020, Hurricane Laura caused significant damage to the Coushatta Casino Resort and the restoration project that followed was made particularly difficult due to a tight timeline. The Notah Begay III Junior Golf Championship was scheduled for November and Christmas season occupancy for the Seven Clans Hotel was also a top priority. The tribe initially hired a restoration contractor to do the work, and while the demolition and removal of wet and damaged materials progressed quickly, the restoration effort faltered, leaving no area of the hotel occupiable. It quickly became evident to the tribe leadership that they were lacking the planning and organizational manpower needed to get the work completed on time, so they sought a program manager with the necessary experience to lead the way. HPM was hired to oversee the restoration of 160 guestrooms and other ancillary buildings. Our services included:
– temporary furniture relocation
– identification of materials and furniture needed
– installation of new finishes and reinstallation of furniture
– coordination of contractor's work activities with on-going hotel operations
– development of the construction schedule for restoration contractors
– tracking and reporting progress of rooms on each floor
– identification of temporary finish materials to overcome materials
– procurement issues
– verification of work completion and acceptance
– coordination of the turnover of completed rooms floor by floor and wing by wing
– review of change orders and pay applications
– expedition of long-lead materials
HPM also coordinated the restoration and roof repairs of other buildings on the resort campus, including the golf clubhouse, restaurant and lounge, golf course comfort stations, human resources and training offices, and other miscellaneous buildings. HPM's efforts enabled the Coushatta Tribe of Louisiana to reopen their facilities efficiently, host the Notah Begay III Junior Golf Championship as scheduled, and welcome guests back in time for the holidays.