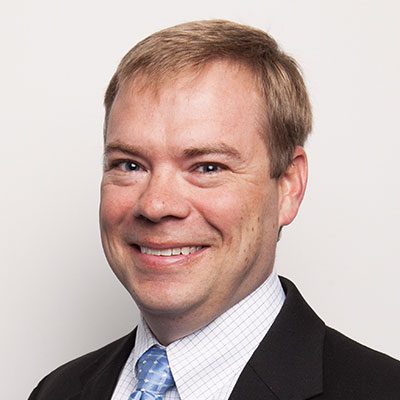 At HPM, we provide a spectrum of professional services for managing the details of our clients' capital building programs. But perhaps even more importantly, we carefully and proactively address and manage our clients' concerns throughout one or more of their projects to ensure a pristine client experience.
HPM is growing for several reasons.  Our unique value in the market and our stellar teams deliver a niche set of services which is being discovered, recognized and increasingly appreciated by a growing number of businesses and organizations in a lot of different industries.
We also benefit from HPMers with varied backgrounds and experiences who are constantly pushing us to do better and offer more.
It's through these different perspectives that we grow.  Yet, how do we all pull in the same direction, teach our brand of leadership and put our "stamp" on our people?
For HPM, it always goes back to mentoring, and for me, it started with my tenure with our holding company many years ago.
Prior to HPM becoming its own entity, I spent ten years in corporate accounting at Hoar Construction – HPM's founding sister company which is in the business of building. It was during this time, I had the opportunity to watch good leadership up close and in action.
I was responsible for presenting financial information to the executive team, and I was fortunate enough to be with them as they responded to the information, discussed issues, and made important decisions about the company.
During this time, I learned a lot about the business. But more importantly, I gained a deep understanding of how executives used financial information to make decisions. I watched as this group worked together, how they interacted with each other, how they resolved conflict, and, in the end, remained a strong team.
These were my mentors. Watching them lead taught me about leadership, and in many ways, what I learned during that time directly impacts HPM and our culture today.
So, what did I learn from my mentors and how are those lessons applicable to HPM's growth today?
My two greatest lessons were accountability and dealing with conflict.
By accountability, I mean holding HPMers accountable for their performance, their team's performance, and for their contribution to the plan and overall goals of the company.
Because of my background in accounting rather than as a builder or engineer, I clearly rely on my team members who possess the skills I don't have to deliver particular services and perspectives to our clients. However, my job is to give them the tools they need to succeed, give them resources, and hold them accountable. Holding each other accountable is how we build confidence in our team members and leaders. And I'm proud to say I have great confidence in my team. I depend on them, and they deliver.
However, I'll still challenge their ideas, and that's when having the ability to deal with conflict is so important. Typically, people want to avoid conflict and think of it as being at odds with another.  However, if you have confidence in your relationship with someone, you don't avoid conflict because challenging each other's ideas simply makes us all better.
I remember watching the executives work through conflict, come to a decision, and leave the room aligned, and all on the same team. I learned the right way to go about it, how to be professional and mature, and always work toward the benefit of the company.
Leadership is learned in many ways. I believe mentorship, whether directly or indirectly, can be one of the most valuable, impactful ways to learn how to lead.
---
At HPM, we like to provide you with information and news about our company, our people and what we do as well as other topics we think you will find interesting and valuable. If you ever have any questions about anyone or anything you see here or if you have an idea for what you'd like to see posted, drop us a line at info@hpmleadership.com.
Ready to discuss your next project?