HPM SERVICES
Preconstruction, Project/Program Management
One of the highest-end hangars at Huntsville International Airport has never seen a passenger airliner. The huge WestWind Technologies hangar is built for the maintenance and repair of military aircraft, specifically the C-130 cargo plane and the Black Hawk helicopter.
With 48,000 square feet of working space in two bays, the hangar had room for two of the former or 15 of the latter, and everything was built around the needs of the aircraft. The hangar roof — and door — had to be tall enough to accommodate the C-130's 38-foot-tall tail. The fire suppression system had to fill the entire hangar with fire-retardant foam within one minute (a system that had to be tested for the approval of a military inspector). And the white epoxy car-showroom floor had to be durable and flawless to show any tiny piece of hardware or drop of oil that falls. Representing the owner throughout the process, HPM led the project to a conclusion that satisfied numerous federal, local, military and civilian stakeholders and now keeps the military's highest flyers in peak condition.
BUILDING A CAPACIOUS HANGAR ON A TIGHT SCHEDULE
Of all the requirements laid out by the owner's military client, the most challenging was the schedule — the hangar had to be ready for its first aircraft within just eight months. This was further complicated by a 49-day weather delay. HPM organized that eight-month (minus seven week) period with the same military precision it applied to the rest of the project, overlapping subcontractors and scheduling 24-hour workdays to meet the tight deadline. The rest was a simple (though hardly easy) matter of staying on top of potential problems, addressing them before they turned into cascading issues which ate into precious construction time. In the end, weather notwithstanding, HPM finished the project on time, under budget and meeting every requirement for the maintenance of those high-end military aircraft.
DETAILS:
Two-bay, 48,000 square-foot hangar
15,000 square-foot office and warehouse space
State-of-the-art fire suppression system
Epoxy flooring
South Central Construction and ABC Excellence in Construction Awards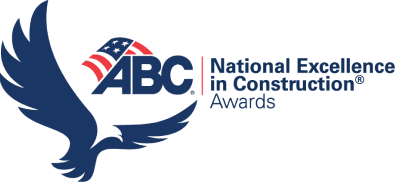 WESTWIND TECHNOLOGIES C-130 MAINTENANCE HANGAR
WESTWIND TECHNOLOGIES C-130 MAINTENANCE HANGAR
WESTWIND TECHNOLOGIES C-130 MAINTENANCE HANGAR
WESTWIND TECHNOLOGIES C-130 MAINTENANCE HANGAR
Ready to discuss your next project?