OWNER
Wallace State Community College
HPM SERVICES
Preconstruction, Project/Program Management
HPM's work with Wallace State Community College began in 2007, overseeing the site work package for the Burrow Fine Arts Center. That soon expanded into construction management services for the project, and on to management of a complete re-skinning of the Bevill Health Building and further work all over campus.
Throughout, HPM acted as a tireless advocate on behalf of Wallace State, managing both cost control and quality control in the midst of a major recession — and, at one point, in the wake of a regionally destructive tornado. HPM's team coordinated action with multiple prime contractors as well as inspectors, insurance adjusters and even FEMA officials to keep projects on schedule and on budget.
Projects
Burrow Center for the Fine and Performing Arts
Tom Bevill Allied Health Building
James C. Bailey Center
FIRST RESPONDERS FOR A PROJECT IN DANGER
Of all of the parties HPM deals with during the course of a project, Mother Nature is by far the most unpredictable — and the most destructive. In April of 2011, when tornadoes ripped through north and central Alabama, Wallace State was struck with devastating straight-line winds and buffeting rain. At the time, the Bailey Center project was underway and the building was open and exposed to the elements. Ninety percent of buildings on campus were damaged, losing doors, windows and roofs and suffering water intrusion. As the Bailey Center team worked with insurance inspectors to get the project up and running again as quickly as possible, HPM immediately deployed a second team to campus, working with FEMA, inspectors and college officials to address the storm damage. With HPM's quick action and expert guidance, teams were able to shore up buildings, repair roofs, dry out building interiors and test infrastructure, so that by the time power was restored to campus, Wallace State was once again a safe place for students and faculty, and the damaged buildings could soon be returned to their former glory.
DETAILS:
52,000 total square-feet museum
5,000-square-foot art gallery
Administrative and teaching spaces
Recital halls
250-square-foot auditorium
Practice facilities
American School and University Educational Interiors showcase for outstanding design
ABC Excellence in Construction Award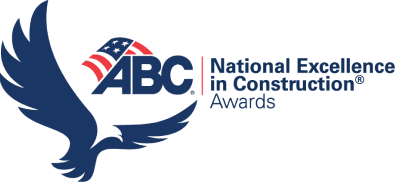 WALLACE STATE COMMUNITY COLLEGE
WALLACE STATE COMMUNITY COLLEGE
WALLACE STATE COMMUNITY COLLEGE
WALLACE STATE COMMUNITY COLLEGE
WALLACE STATE COMMUNITY COLLEGE
WALLACE STATE COMMUNITY COLLEGE
Ready to discuss your next project?