How are you assessing the allocation of PSCA funding for your school district?
School administrators and boards find themselves in a common situation throughout Alabama. You've developed a long-term plan for your facilities based on needs and enrollment. But now, the recent Public School and College Authority (PSCA) monies have you thinking about short-term fixes to campus conditions.
Don't let this unplanned allocation of funds satisfy your short-term needs while derailing your long-term facility goals. Let HPM help you assess your facilities, use proven planning practices to assist you in determining your current and future needs, and assign priority to all of your capital improvement projects.
What could seem like a quick-fix solution now could actually cost you more money down the road if you don't have the right advisor helping guide you through these critical decisions.
Our Services:
Planning Services

Capital Bond Program Management

Facilities Assessments

Program Management

Project Management

Prioritization of Needs/Wants

Preconstruction Services

Estimating and Scheduling

Construction Contract Negotiations

MEP + HVAC Consultation

Site Selection

Construction Auditing

Design Team Procurement

Owner's Representative Services
"The service HPM has provided our school system has been invaluable…they have held our hands and led us through this process on a daily basis, and our team keeps us in constant contact.  I'm extremely comfortable making decisions because I'm kept in the loop."
Dr. Ann Jackson, Superintendent, Jasper City Schools
Data-Driven Planning to Create Homewood's Dream School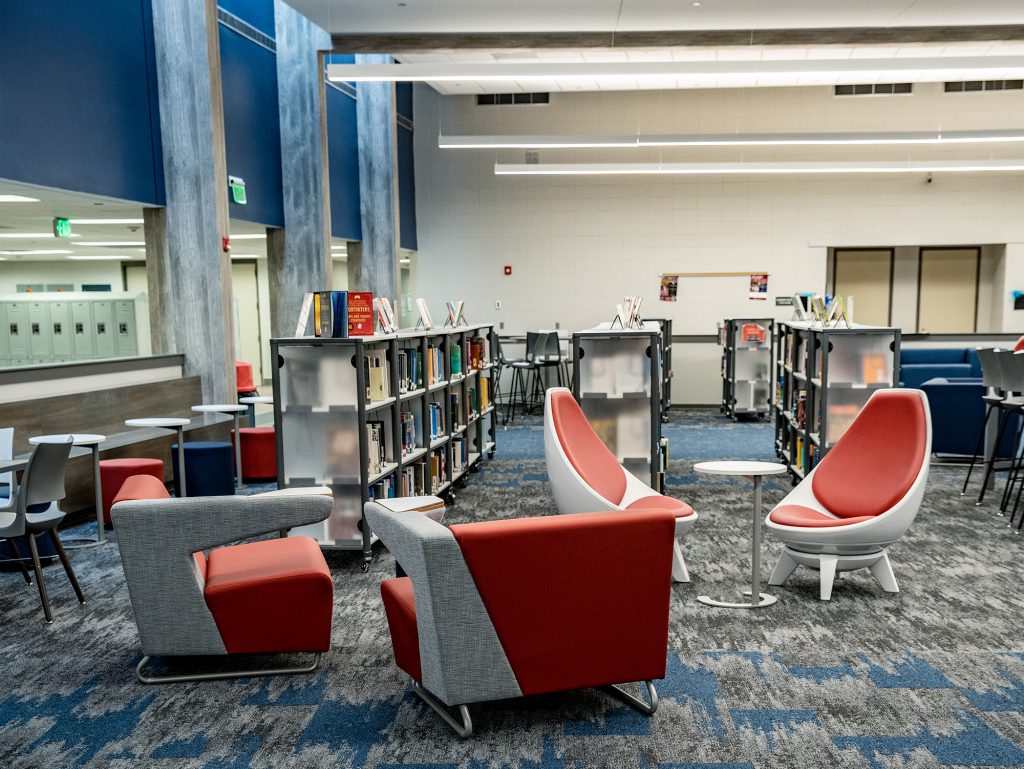 Built in 1972, Homewood High School is expected to hit two milestones at the same time: its 50th birthday, and its full capacity of 1,200. News of the bond issue, a hastily assembled land-use study, and the hopes and dreams of many community members quickly spun into grand plans for a new high school. When HPM first met with the superintendent, we outlined our extensive process that starts long before plans are made. Our preconstruction team started with a demographic study to assess the community's needs and a facilities assessment of each school to see what we would be working with. Working with comprehensive information, HPM's team determined that the construction of a new high school exceeded the district's needs and far outstripped its budget. Instead, we were able to draw up a plan for renovations, expansions, and updates to all five schools in the district to anticipate population growth, provide newer and more functional facilities and address the top priorities laid out in community meetings and surveys—while staying within the available budget.
Taking A Step Back to Look Forward for Vestavia City Schools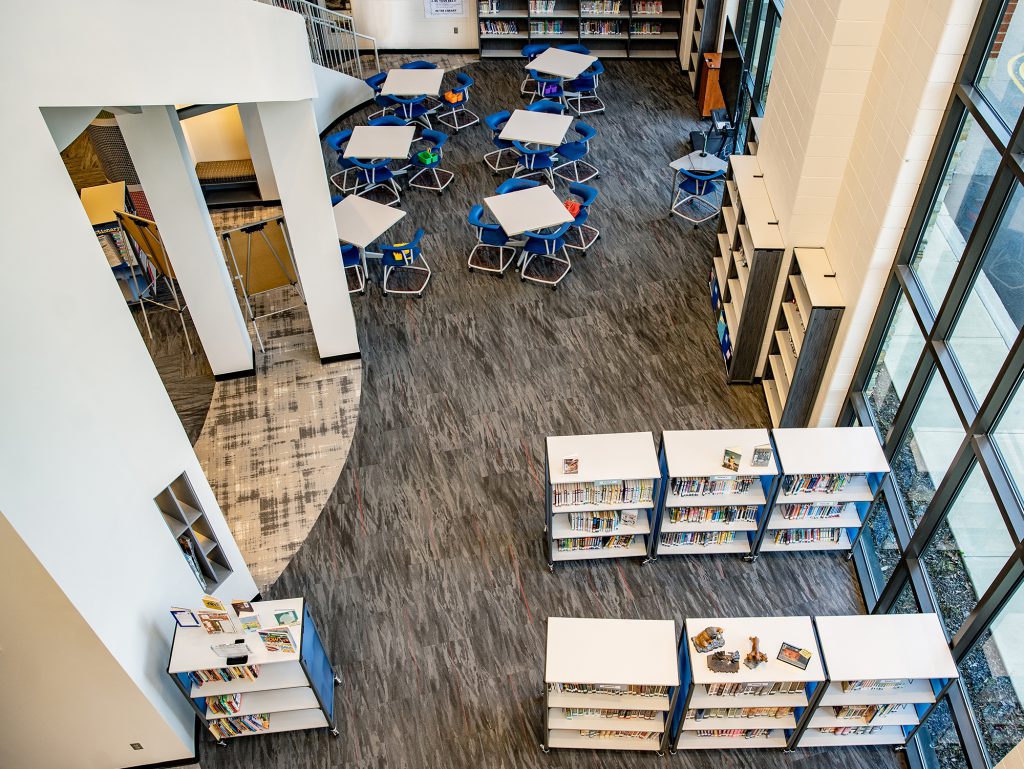 In order to review the proposed facility improvements and to evaluate the cost and phasing of each proposed project, HPM performed facility tours and investigations which uncovered many additional issues not yet anticipated in the original proposed plan. HPM also took a step back to study demographic data and enrollment statistics for the system. HPM prepared an enrollment projection study by facility within the system and uncovered some of the proposed projects in the plan that would potentially improve situations but would only provide temporary solutions (5 years) to projected growth patterns. By combining the growth projections, facility assessments, phasing plans, and cost analysis, HPM provided VHCS with six separate studies with variations that included concepts for property acquisition/disposition, grade realignments, and alternative facility improvements to address long-term capacity issues.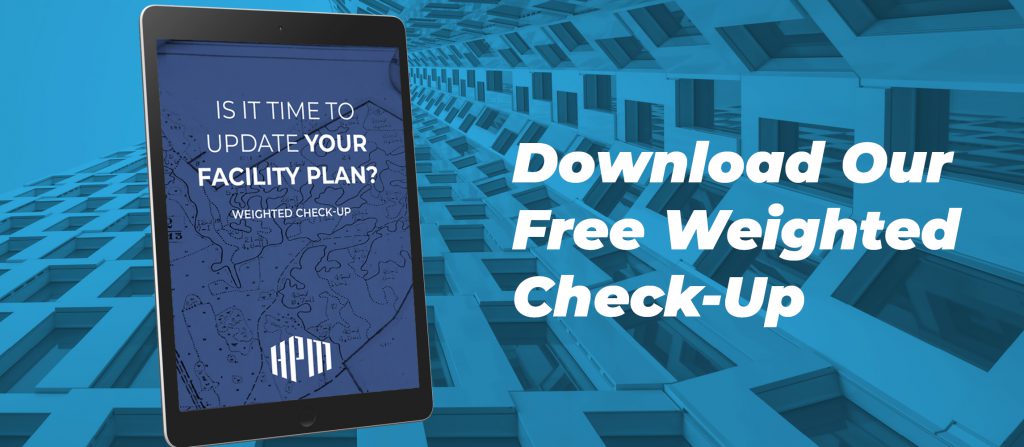 Is it Time to Update Your Facility Plan?
When you're in the thick of day-to-day business operations, it's difficult to pinpoint specific areas that need improvement. However, there are a few basic questions that will steer you towards answering whether it's time to update your facility plan or not.
HPM Alabama K12 Experience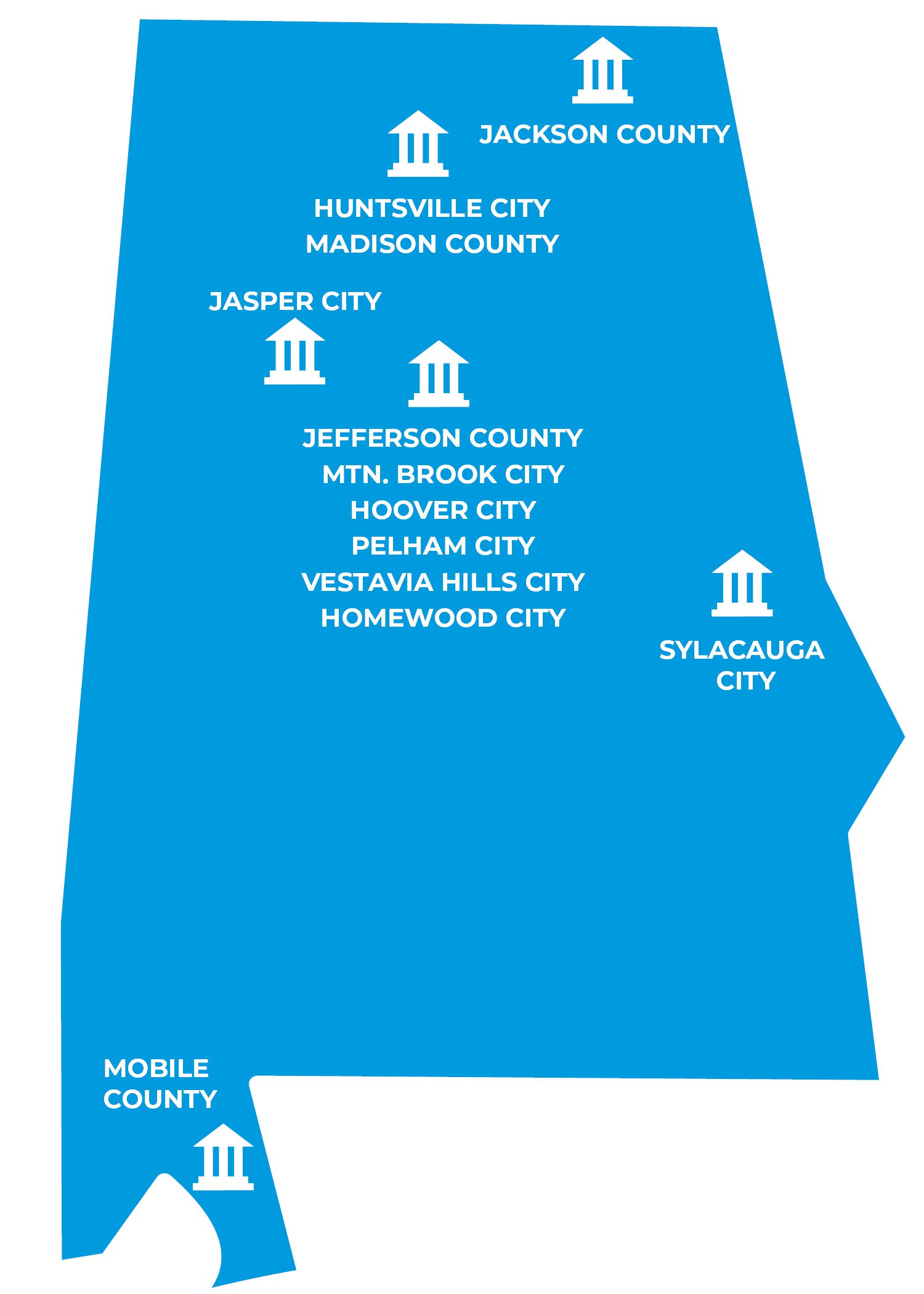 Putting the Puzzle together for Pelham City Schools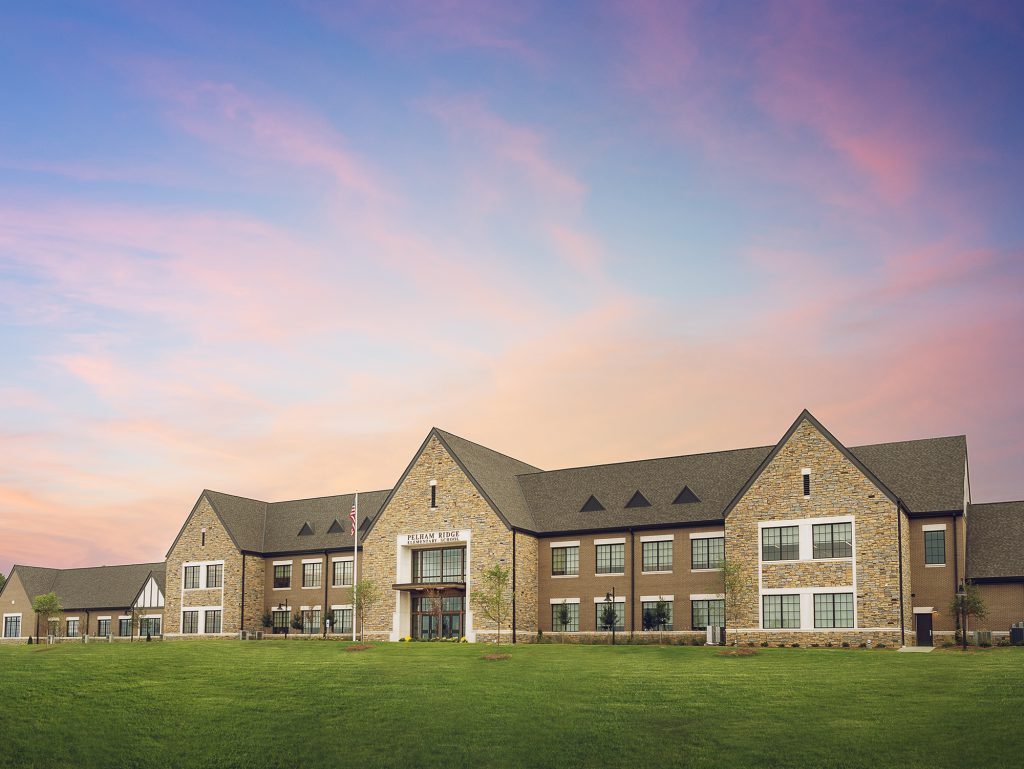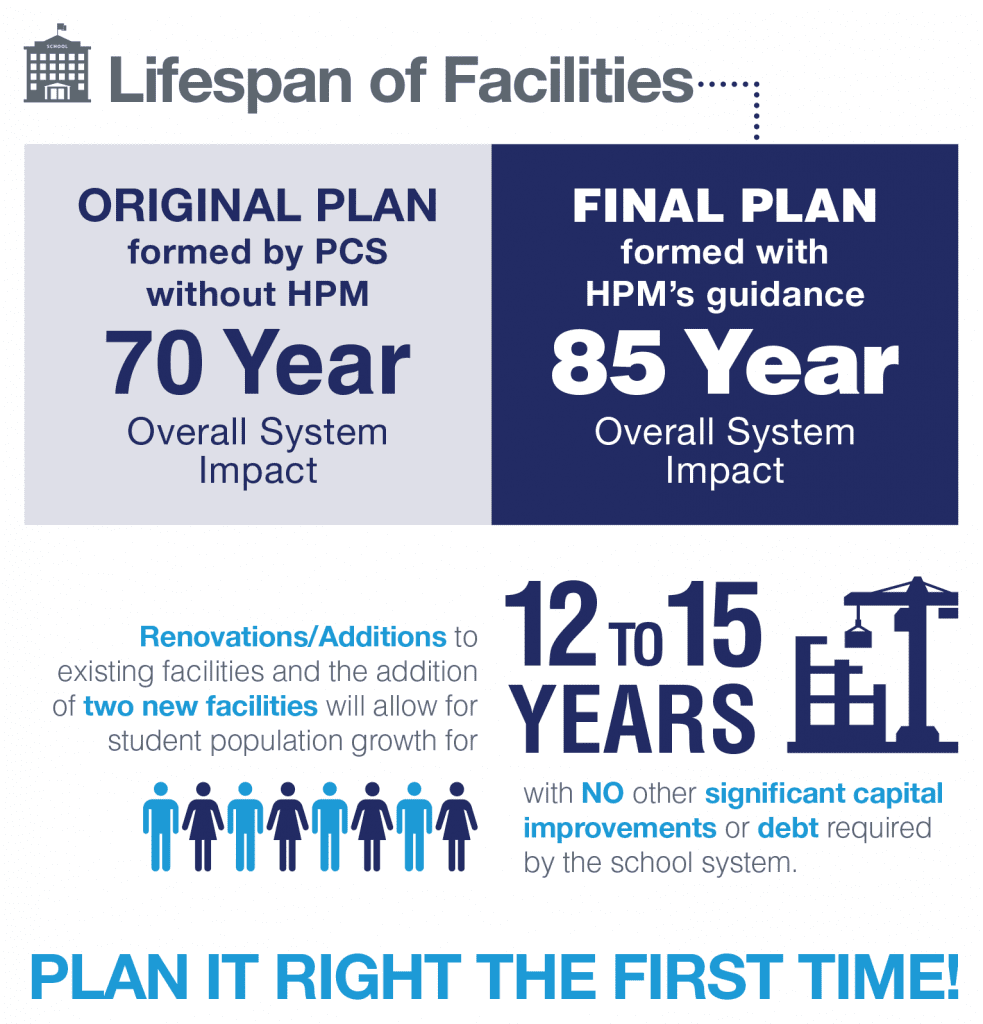 "As a superintendent of a school district, I have been involved with three major building initiatives…all schools usually have greater wants than they do resources to back it up. Having HPM to analyze our budgets and prioritize our projects has allowed me to run the school district knowing I have the right information at the right time to make timely decisions"
Scott Coefield, Superintendent, Pelham City Schools
Follow Us 
#HPMLeadership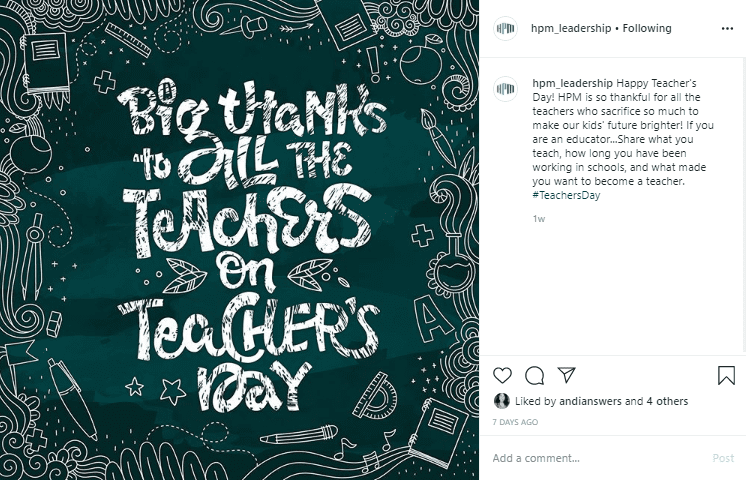 If you want to build something great, you have to start with the right foundation.